From hot cross buns to decadent chocolate tarts to creamy hot chocolate, The Cooking Collective has your Easter covered. Check out this delicious and easy Easter recipe collection for your next holiday feast.
These chocolate Easter nests are so quick and easy to make. A fun way to get the kids in the kitchen, these crunchy little treats also make a lovely gift.
No Easter recipe collection would be complete without hot cross buns. Soft, fluffy and so delicious, these homemade buns are sure to impress. Spiced with cinnamon, mixed spice and with juicy currants, they are kid friendly and a family favourite.
This smooth, creamy triple chocolate cheesecake is amazing at any time of year. It makes such a lovely dessert and is also a great way to use any leftover Easter eggs.
Real Hot Chocolate with Cinnamon
Made with real chocolate, this creamy hot chocolate recipe goes perfectly with hot cross buns or hot cross biscuits. It's also the best way to warm up on a cool day!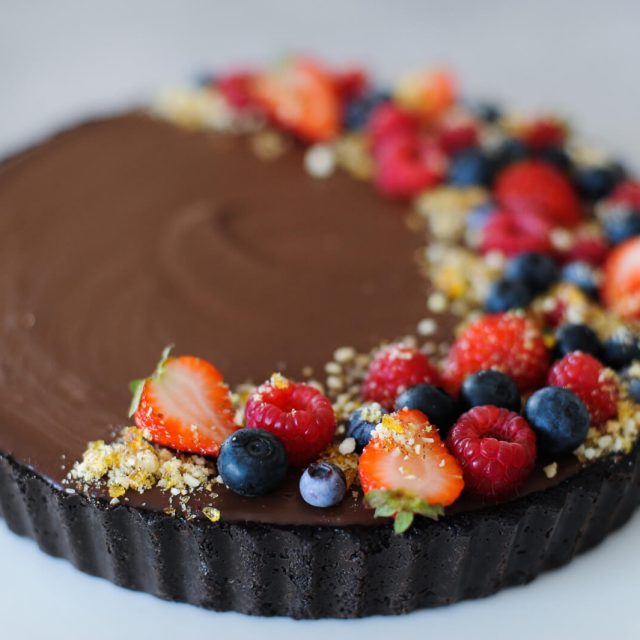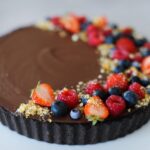 Salted. Chocolate. Tart. This is the ultimate dessert for Easter celebrations. Served with fresh berries and cream, this dessert is sure to impress.
A little spin on traditional rocky road, this Easter rocky road is packed full of mini Easter eggs, rice bubbles, marshmallows and raspberries. When sliced and individually wrapped, this rocky road also makes a lovely gift.
All the spice and flavour of traditional hot cross buns, with the texture of a soft biscuit. These hot cross biscuits have a lovely lemon twist and go beautifully with real hot chocolate and cinnamon. It's Easter time. Treat yourself!
Roast Lamb with Real Mint Sauce
This tender roast lamb is flavoured with lemon, garlic and rosemary and seasoned with tangy, real mint sauce. A fancy Sunday roast for the perfect Easter lunch or dinner.
So there you go, a lovely collection of delicious and chocolatey recipes to enjoy over Easter. If you make any of my recipes, I'd love to know what you think! Andrea x
Are you following us on Facebook, Instagram and Pinterest?
Thanks for reading! Subscribe to The Cooking Collective to have more beautiful recipes delivered straight to your inbox.