Save your wallet and try these delicious takeaway (or "fakeaway") recipes at home. From fried rice, spring rolls, pizza and stir fries. These easy takeaway recipes you can make at home are just as good as the real thing, at a fraction of the price.
With a soft brioche bun, seasoned meat patty, cheese, onion and pickles, these cheeseburgers are the best takeaway version you'll find. They are super quick and easy to make and perfect for a family burger night.
Crispy chicken tacos with creamy avocado sauce and crunchy salads. These tacos are simple to make and the whole family will love to make their own. Yum!
These delicious pot sticker dumplings contain juicy prawn, garlic, ginger, shallots and herbs. Soft on the inside, crispy and golden on the outside, with a tasty soy dipping sauce. They can be made and frozen to be cooked whenever you feel like eating them!
These juicy char siu pork spring rolls are so crispy and so good. Tender pork and spring onion with a charred BBQ sauce. Serve dipped in a homemade sweet and sour sauce.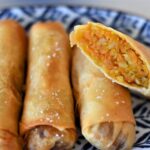 The next time you crave takeaway at home, try these vegetable spring rolls. Crispy and crunchy, packed with sweet potato and full of flavour. These delicious spring rolls are better than the restaurant version and you can make them at home, ridiculously cheap!
This creamy chicken tikka masala is very simple to make and can be on the table in 20 minutes. It is full of delicious flavours, but mild enough for the whole family to enjoy. Serve with rice, quinoa or flat bread.
This healthy chicken and cashew stir fry is not only delicious, but also very easy to make. It is best made fresh in a wok or frying pan. Or, put the ingredients in a slow cooker so you come home to a ready made dinner. Serve with noodles, white rice or fried rice (see below).
This amazing fried rice tastes as good as the restaurants! This rice can be made in a wok, but is also super fast and easy to make in a pressure cooker. Easy, inexpensive and delicious.
This flavour packed ramen noodle broth with tender pork is the ultimate comfort food. Seasoned with miso, soy sauce and vegetables, this ramen soup with pork mince is easy, quick and utterly delicious. Better than takeaway!
Beef, Rocket and Green Tomato Chutney Burgers
These beef burgers are super juicy and delicious. Topped with crisp red onion, rocket and the best old fashioned green tomato chutney, they are a fantastic and easy dinner that can be on the table in 20 minutes.
No need for takeaway curries or store bought pastes when you can make this delicious and easy Thai green curry with chicken at home. Aromatic, full of flavour and perfect for any night of the week. The curry paste can be made ahead of time and stored in the fridge or freezer for a speedy weeknight dinner.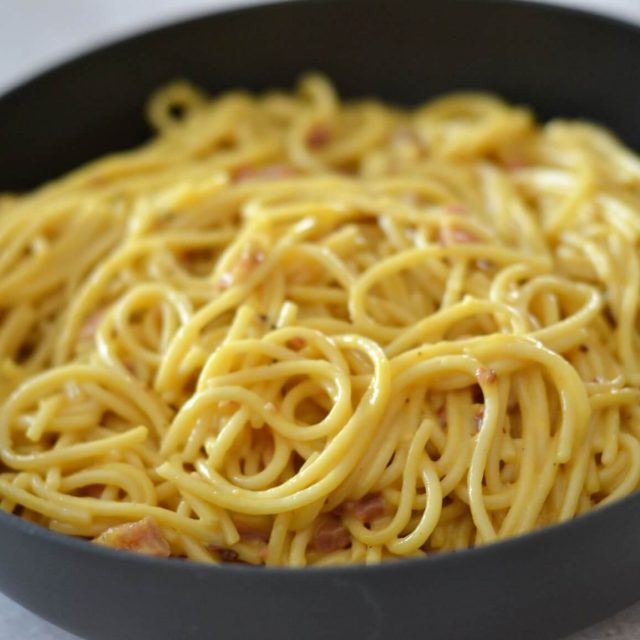 This creamy and delicious spaghetti carbonara contains only five ingredients and can be made in less than 15 minutes! Serve with crusty garlic or herb bread for a dish the whole family will love.
Fried Chilli Chicken with Turmeric
There is only one word for this fried chilli chicken with turmeric. Yum! So much flavour in such a simple dish- a restaurant quality dinner that can be easily made at home.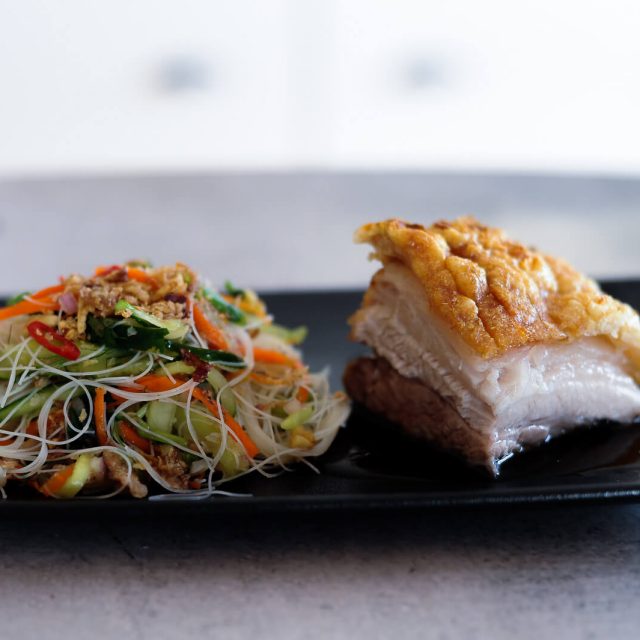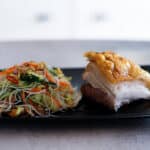 This incredible twice cooked pork belly takes a bit of oven time, but is totally worth it! It is very easy to make and tastes better than anything you'll find in the restaurants. Melt in your mouth tender with the most amazing spiced sauce- yum, yum, yum!
The Ultimate Crispy Fried Chicken
This is the best crispy fried chicken recipe. Juicy and tender chicken, soaked in buttermilk and coated in amazing spices, fried or oven baked to perfection.
These easy beef tacos are perfect for your next Mexican night! Easy to make in crispy hard shells, soft tortillas or even wrapped in lettuce leaves- with an easy seasoning and salsa recipe, they are a much healthier and tastier alternative to store bought packet kits.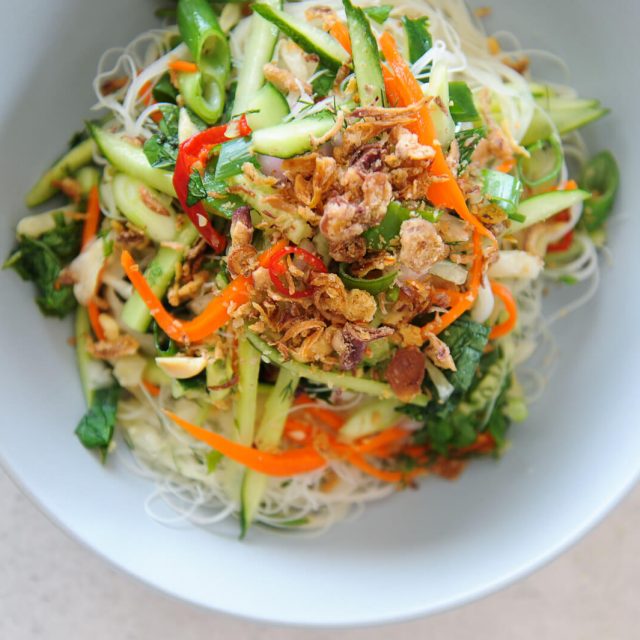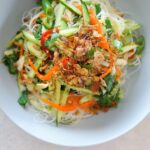 Crunchy pickled vegetables, peanuts, fried shallots and rice noodles. This light and fresh salad makes a beautiful meal on its own, or is perfect when paired with twice cooked pork belly (above). The flavours in this salad are so simple, but so incredible.
Homemade Pizza and Topping Ideas
Homemade pizza is a great dinner option. You get to choose your own toppings (so everyone is happy!) and kids love to help. Get them sprinkling cheese, mixing dough and adding their own toppings. Choose from any of the delicious toppings included, or make up your own!
Ricotta Gnocchi with Tomato Sauce
These soft, fluffy pillows of ricotta gnocchi with homemade tomato sauce make a dish that the whole family will love. They are surprisingly easy to make, even if you've never made pasta before. Topped with fresh basil and parmesan cheese, you have a restaurant quality dish in the comfort of your own home!
These char siu pork tacos are mind blowing-ly good! The sweet and salty pork is beautifully balanced with a crunchy pickled cabbage, cucumber and a delicious sriracha mayo. Better than takeaway!
So, there you go! The best easy takeaway recipes that you can make at home. This list will be added to over time and will continue to grow, so if there's anything you'd like to see on this list, please send me an email and let me know! Andrea.
For more delicious, fast and affordable weeknight dinner ideas, see my time saving tips and recipes for speedy weeknight dinners.
Are you following us on Facebook, Instagram and Pinterest?
Thanks for reading! Subscribe to The Cooking Collective to have more beautiful recipes delivered straight to your inbox.