When you are looking for a tasty and healthy kids' lunch box treat, look no further than these delicious and healthy LCM bars! Rather than processed LCM bars (or Rice Krispie treats) that are packed full of marshmallow and sugars, these bars are made using healthier ingredients. Free from nuts, additives and refined sugars, they make a safe and healthy lunch box treat that your kids will love.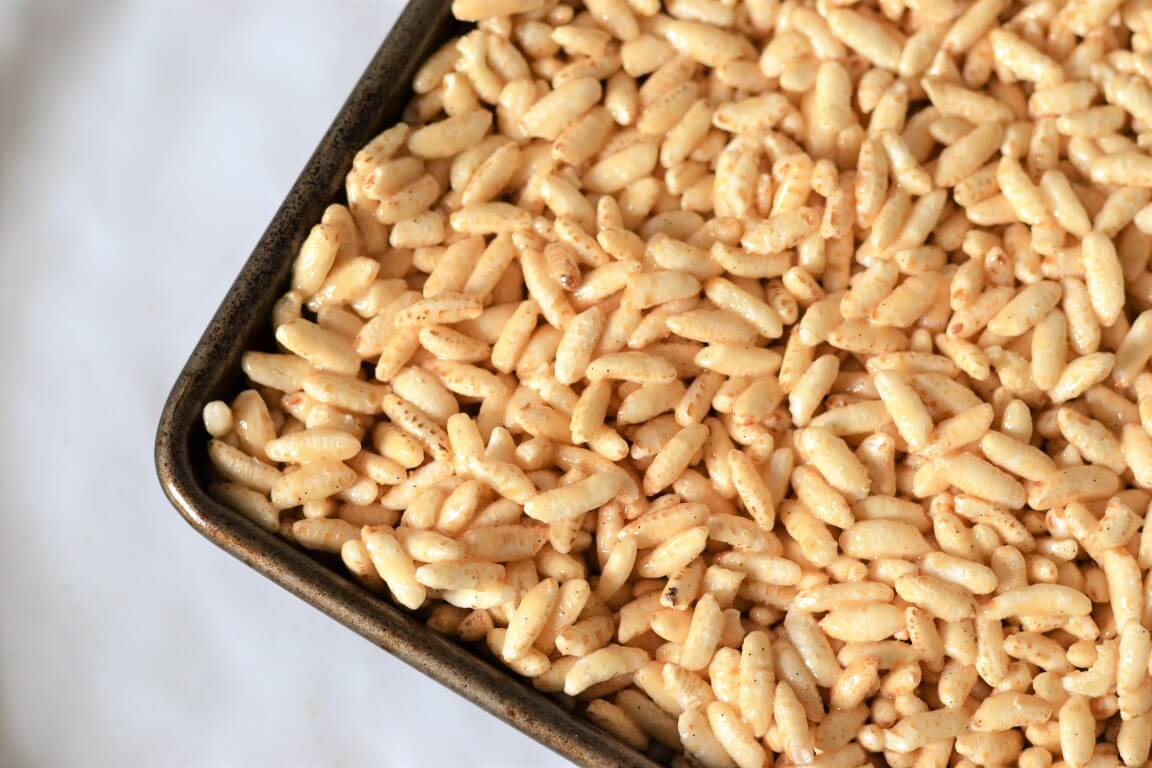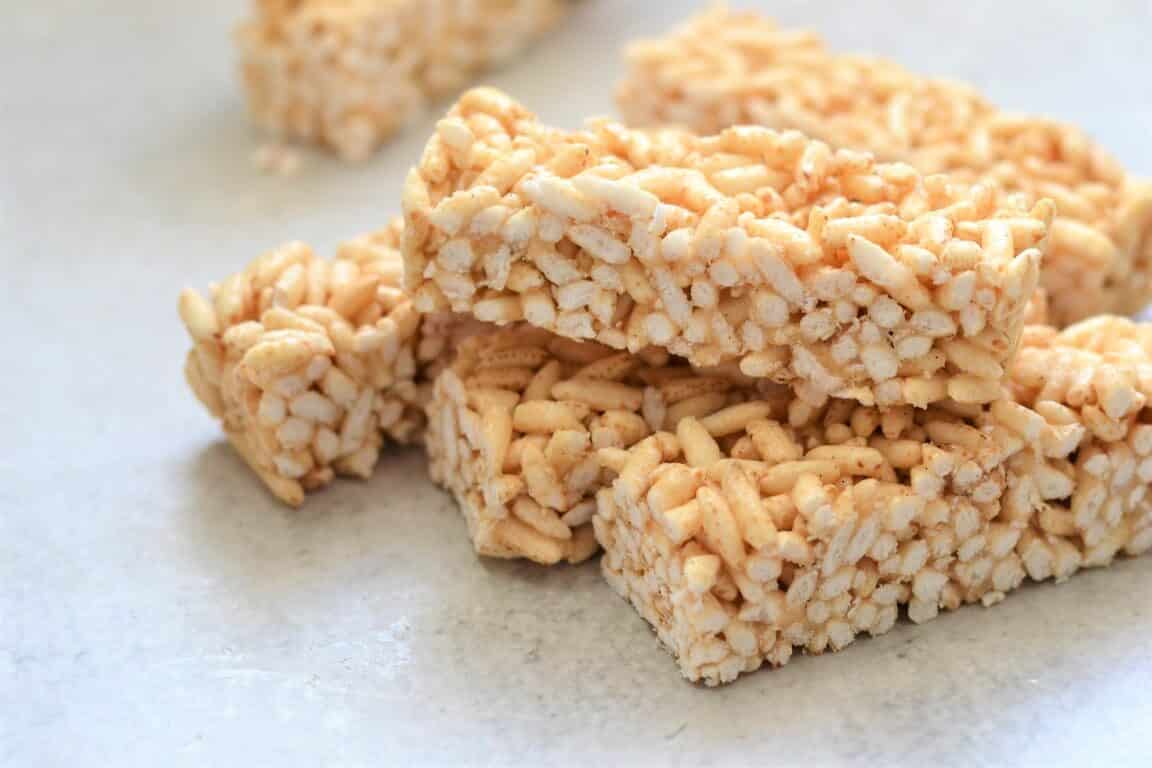 Being a busy mum of four eternally hungry kids, I'm always on the lookout for affordable school snack options. Snacks that taste good but are also healthy are at the top of my list. Being freezer friendly is also important, because I love to prepare snacks in bulk and store them. Baking in bulk over a weekend or school holidays will save you time and money, as well as giving you a lot of snack options to keep things interesting.
Although they are delicious, packaged LCM bars are not the healthiest choice. Rather than marshmallow, these healthy LCM bars are bound together using ingredients like tahini, honey and coconut oil and are a super delicious healthier alternative. You can purchase puffed rice from most supermarkets, in the health section- or at any good health store.
Like these chocolate zucchini muffins and healthy banana bread, these LCM bars can also be stored in the freezer, ready to be added to a lunch box in no time at all. Simply wrap them in baking paper and store them in an airtight container.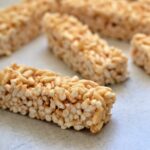 Ingredients
1/2 cup hulled tahini

1/2 cup honey

1/2 cup coconut oil

6 cups puffed rice

1 1/2 tsp vanilla bean paste

pinch of salt
Instructions
In a small saucepan on low heat, stir together the tahini, honey, coconut oil, vanilla and a pinch of salt together until melted and combined. Remove from the heat.
Add the puffed rice to a large mixing bowl and pour the melted coconut oil mixture over the rice, stirring with a wooden spoon until combined.
Firmly press the mixture into a lined slice tin and place into the fridge or freezer to set before slicing into individual bars.
Store the bars in an airtight container in the freezer for up to 3 months, or in the fridge for up to 10 days.
Some other healthy snacks you may be interested in;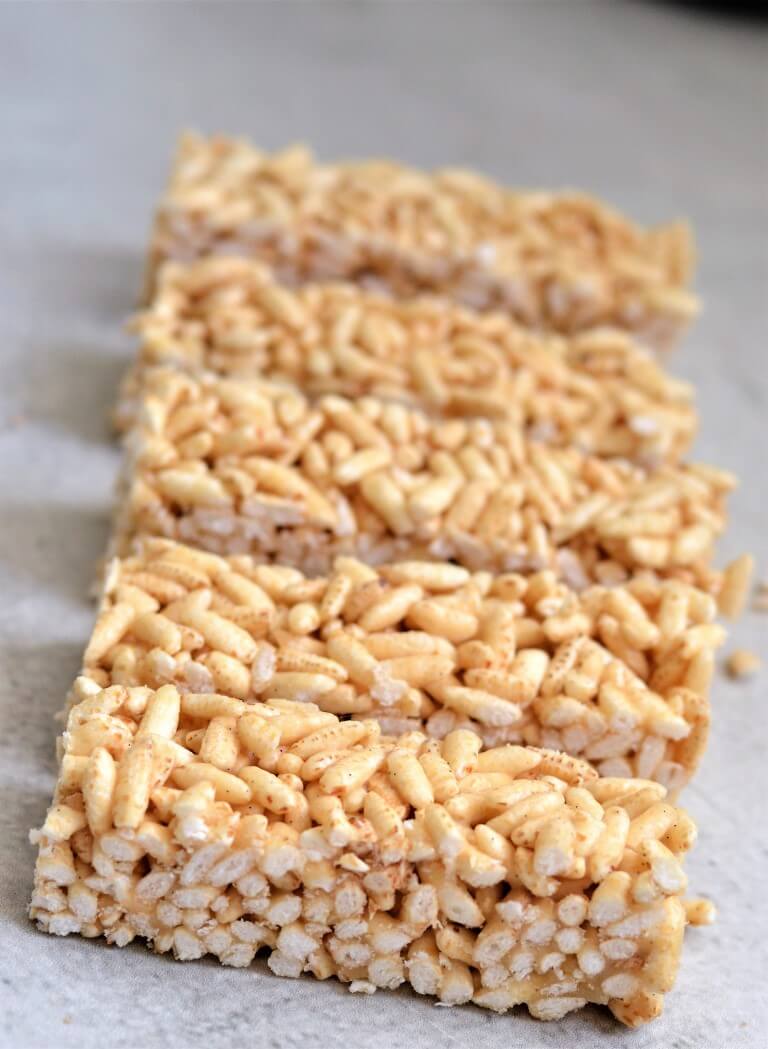 For more lunchbox inspiration, check out these recipes. For tips on time saving and bulk baking school lunches, see this post here.
Are you following us on Facebook, Instagram and Pinterest?
Thanks for reading! Subscribe to The Cooking Collective to have more beautiful recipes delivered straight to your inbox.