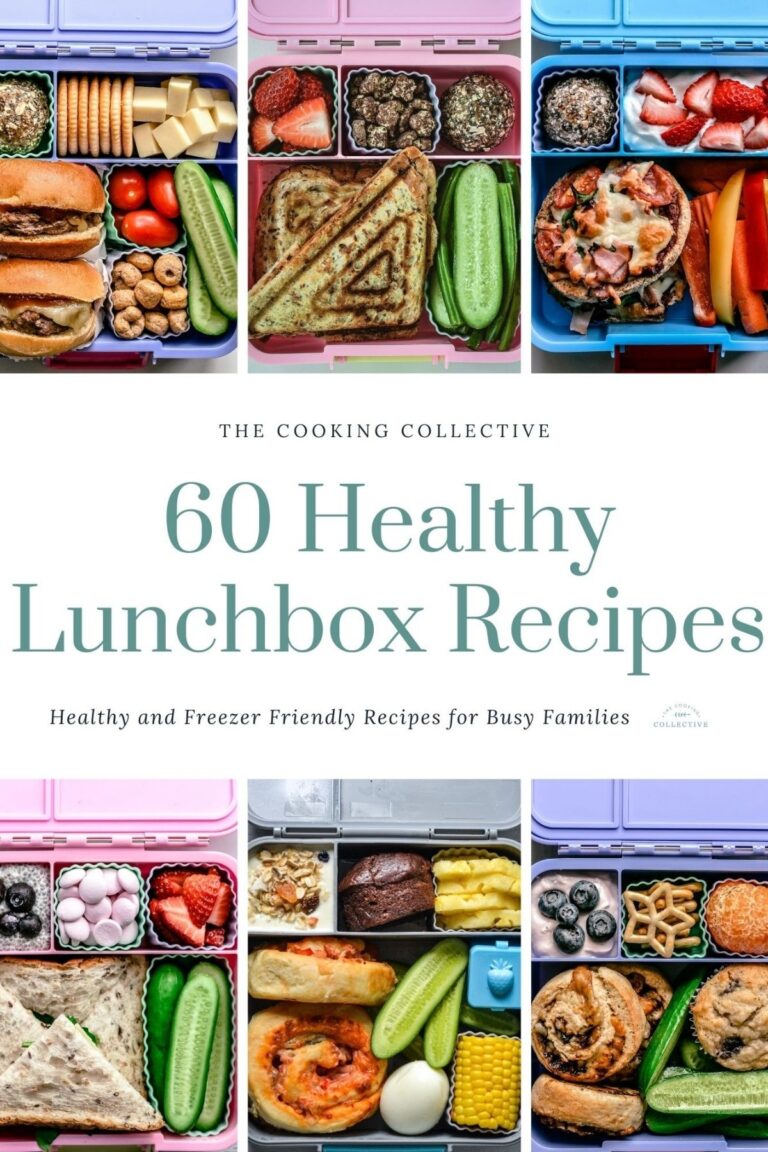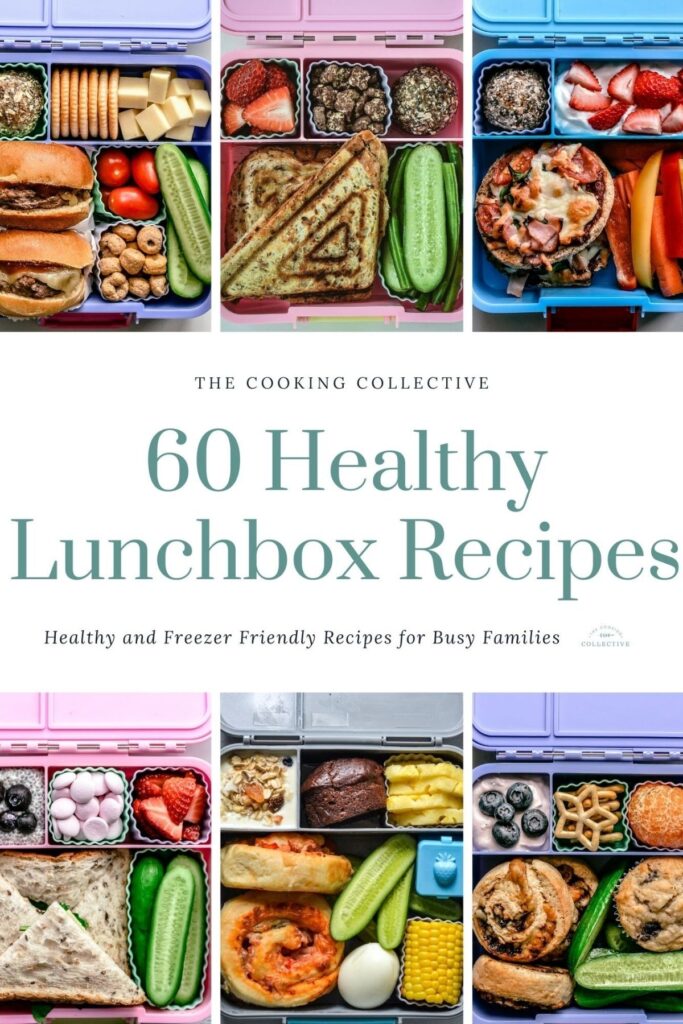 This E-BOOK contains over 60 sweet and savoury lunch box recipes that will guide and inspire you to pack kids (or adults!) a delicious, nutritious lunch.
Quick and easy to prepare, most of the recipes are freezer-friendly, which means you can bake in bulk and save time over the school term. Free from refined sugars, all recipes are nut-free and also include some egg-free and dairy-free recipes.
$19.95
** Download '60+ Healthy Lunchbox Recipes' (PDF), 129 pages.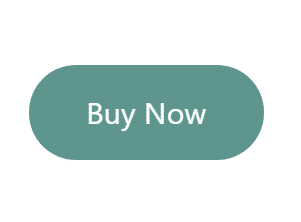 Description
Learn how to save time and money by bulk baking; stock your freezer for an entire school term and avoid pre-packaged and processed foods with '60 Healthy Lunchbox Recipes' by The Cooking Collective.
Also includes bonus school holiday baking planner, shopping list and lunchbox planner.
With a just few exceptions, the majority of these recipes can be prepared ahead in batches and stored frozen to save you time and give you stress-free school mornings.
This E-BOOK of healthy, freezer friendly school snacks contains;
✔ 60 nut-free and refined sugar free recipes
✔ A selection of quick and easy no-bake snacks, prepped in 15 minutes or less
✔ Mostly freezer friendly options, for grab-and-go snacks on busy school mornings
✔ School holiday baking planner
✔ Shopping list
✔ Lunchbox planner
The recipes featured in this e-book are;
Sweet No-Bake Snacks;
Cherry Ripe slice
Chocolate chia pudding
Homemade muesli bars
Banana energy bars
Sunflower seed bites
Apricot chia energy bars
LCM bars
Overnight oats
Hedgehog slice
Vanilla chia pudding
Chocolate coconut bars
Chocolate chickpea fudge
No bake muesli slice
Berry chia jam
Chocolate crackles
Bliss Balls;
Apricot bliss balls
Chocolate bliss balls
Strawberry bliss balls
Apple pie bliss balls
Choc mint bliss balls
Lemon bliss balls
Salted caramel bliss balls
Raspberry bliss balls
Sweet Bakes;
Banana oat cookies
Blueberry quinoa cupcakes
Chocolate avocado muffins
Oaty apple slice
Banana berry breakfast cookies
Banana muffins
Fruit, seed & oat cookies
Lemon blueberry muffins
Apple, Oat & Cinnamon cookies
ABC (avocado, banana, carrot) muffins
Crunchy granola
Chocolate zucchini muffins
Blueberry honey cake
Apple cinnamon muffins
Sweet potato berry cupcakes
Banana bread
Raspberry chocolate cupcakes
Banana pikelets
Savoury Bakes;
Pork sausage rolls
Pizza muffins
Cheese and Vegemite scrolls
Mushroom and lentil sausage rolls
Savoury muffins
Mini quiches
Pizza scrolls
Veggie nuggets
Veggie and cheese muffins
Sweet potato and feta sausage rolls
Corn and feta fritters
Extra snacks;
Homemade corn chips
Roasted chickpeas
Veggie chips
Dips;
Chocolate avocado
Yoghurt dip
Salsa
Guacamole
Hummus
Roast vegetable.
The e-book will be delivered to your email upon purchase.