These blueberry quinoa cupcakes are fluffy and delicious! Free from refined sugars, they make a wholesome grab-and-go breakfast or snack that the whole family will love.
Do your kids happily eat their school lunches, or do you have fussy eaters? Sometimes I think my kids will never fill up! They are constantly asking for something to eat. And luckily, if a healthy snack looks like a cupcake or special treat, they'll eat it! Lately I have been trialling different nutritious recipes to keep them full, but also keep them healthy.
Being a healthier alternative to store bought muffins or sugar laden alternatives, these cupcakes make a perfect school lunchbox snack. They contain quinoa flakes which are high in fibre and protein and have a Low Glycemic Index. Blueberries are high in antioxidants and nutrients. They also give a lovely sweetness to the cupcakes.
These healthy blueberry quinoa cupcakes are super easy to make. Just whisk the eggs, honey and olive oil together until combined and then add the other ingredients. Easy!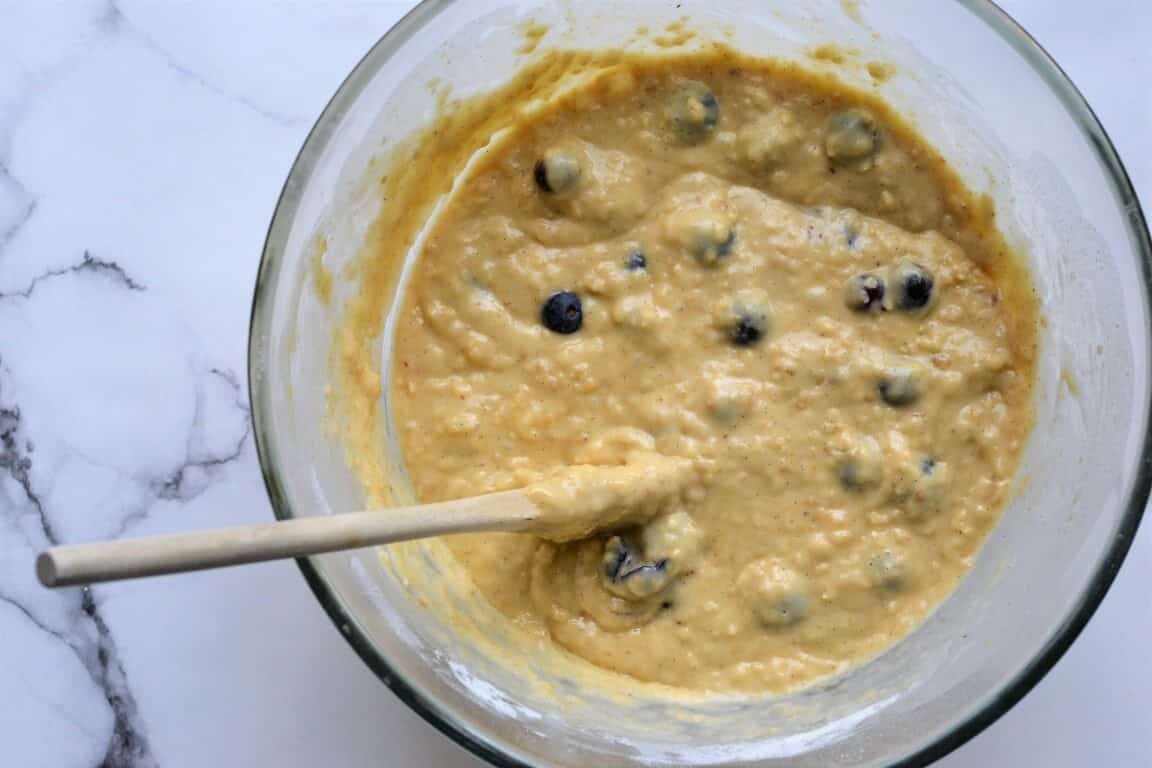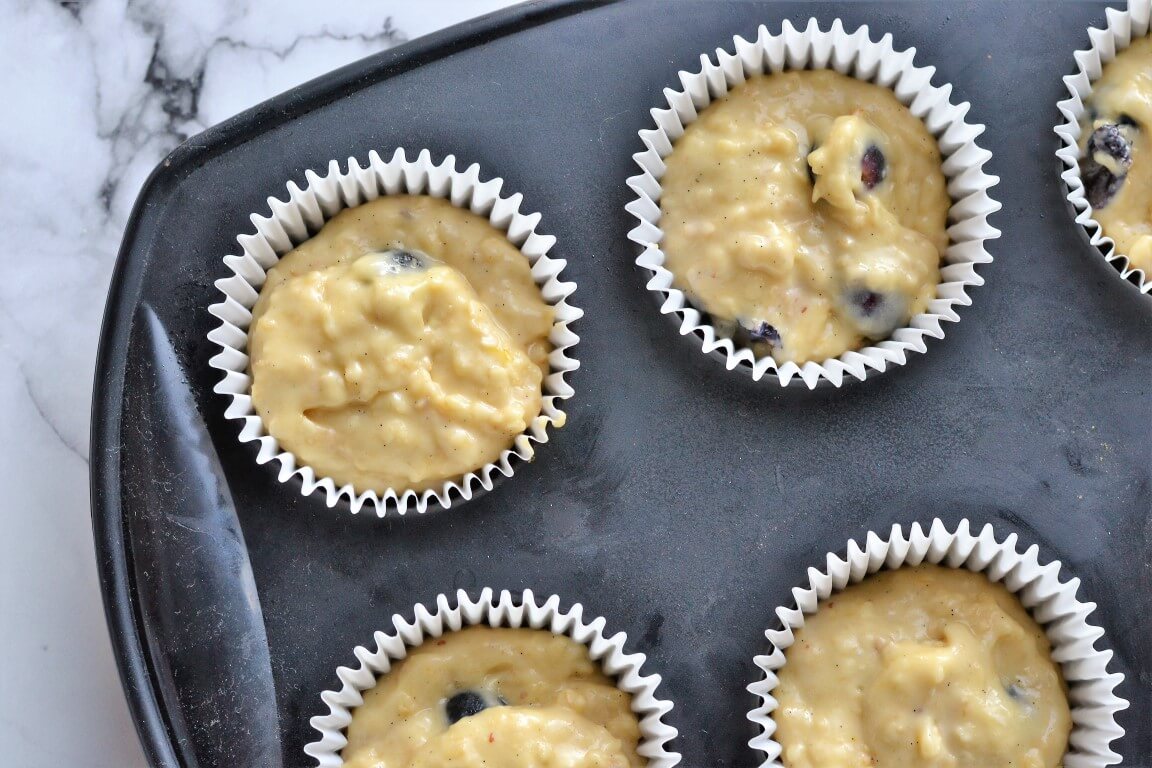 This recipe makes 12 cupcakes which can be stored in the freezer ready for use. So, when you need a quick school or work snack, pop them in your lunchbox and they will defrost in no time.
You may also like to try some other freezer friendly lunchbox snacks, cupcakes and slices. You can find them here.
Ingredients
1 cup quinoa flakes

1 1/2 cups plain white or wholemeal flour

1 tsp baking powder

2 large eggs

1/2 cup honey

1/2 cup light olive oil

1 vanilla pod, seeds scraped or 1 tsp vanilla bean paste

pinch of salt

1 cup fresh blueberries (or frozen if not in season)

1/4 cup milk of choice
Instructions
Pre-heat the oven to 200Cº. Line a 12 hole cupcake try with patty cases.
In a medium mixing bowl, whisk together the eggs, honey and olive oil until mostly combined.
Add the quinoa flakes, flour, baking powder, salt, vanilla seeds and milk and stir until combined. Gently fold through the blueberries.
Divide the mixture evenly between the patty cases and bake for 15-20 minutes, or until the cupcakes are golden and cooked through. Transfer to a wire rack and allow to cool completely.
Store in an airtight container at room temperature for 2-3 days, or store in the freezer until ready for use. Enjoy!
Some other healthy snacks you may be interested in;
For more lunchbox inspiration, check out these recipes. For tips on time saving and bulk baking school lunches, see this post here.
Are you following us on Facebook, Instagram and Pinterest?
Thanks for reading! Subscribe to The Cooking Collective to have more beautiful recipes delivered straight to your inbox.