These crispy, super easy home made sausage rolls are a family favourite. So delicious when paired with home made tomato sauce. They are the perfect finger food for serving at birthday parties or for a special lunch box treat.
Pork mince (or even chicken mince) is a much healthier alternative to sausage mince and you can even sneak in additional veggies, like grated zucchini or fennel, if you like.
These sausage rolls can be made ahead of time and stored in the fridge or freezer until required. When they are ready to be served, simply defrost and reheat at moderate temperature. They can also be added cold as a healthy lunch box snack and also make a delicious party food.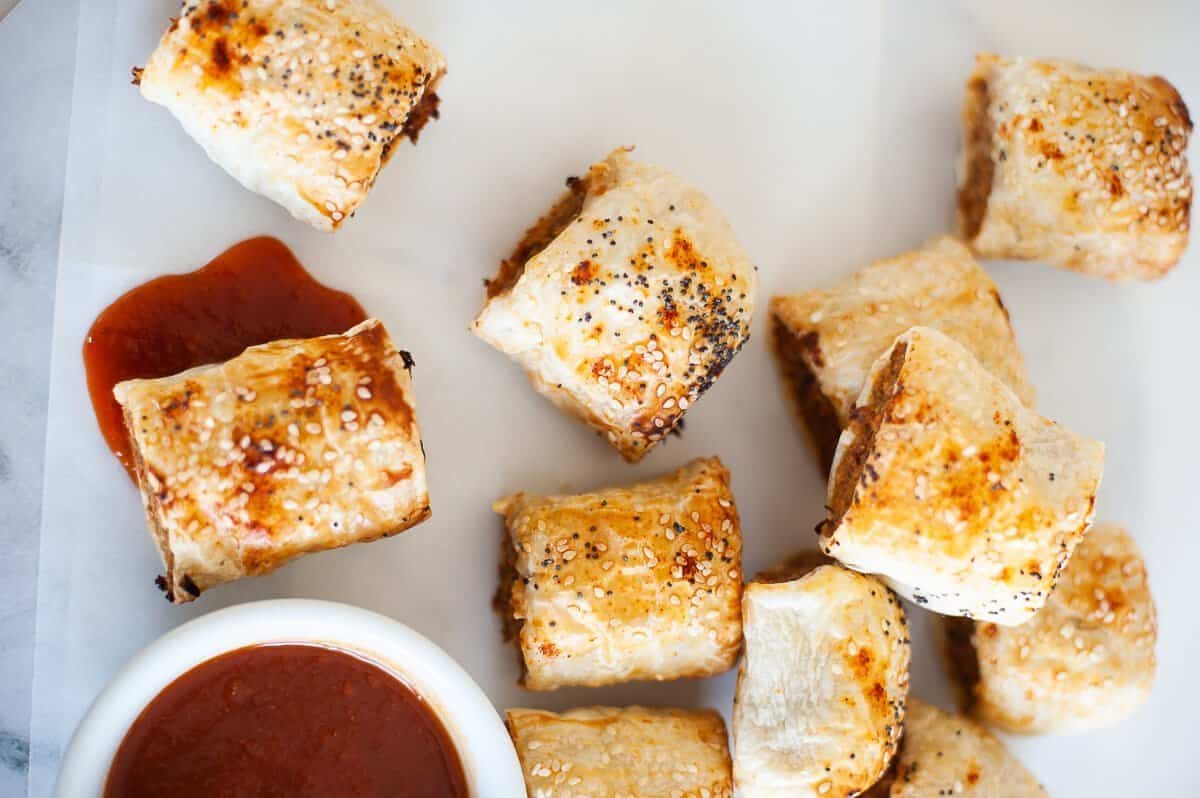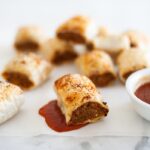 Ingredients
1kg pork (or chicken) mince

40g butter

2-3 cloves of garlic, crushed

1 onion, chopped

2 carrots, finely grated

4 tbsp tomato paste

1/3 cup Worcestershire sauce

3 tbsp onion powder

2 cups fresh breadcrumbs

4 sheets puff pastry

2 eggs, lightly beaten, plus one extra egg yolk for the glaze

Sesame seeds and/or poppy seeds for decoration
Instructions
Pre-heat oven to 200C and line two oven trays with baking paper.
In a small saucepan, cook butter, carrot and garlic over medium heat, until soft.
Once cooled, place all ingredients into a bowl and add a generous amount of salt and pepper and mix until combined.
Separate the pork mix into eight even portions. Cut each sheet of puff pastry in half (making a total of eight portions of pastry. Spoon 1/8th of the pork mix down along the long side of one pastry half, shaping the meat into a long sausage shape. Use a little water on the opposite side of the pastry. Roll the pastry to enclose the filling. Repeat for the other pastry and meat portions.
Place the rolls seam side down and brush tops with remaining egg yolk. Sprinkle with sesame and/or poppy seeds and cut each roll into five pieces.
Place sausage rolls seam side down onto baking paper and bake for 15-20 minutes, or until golden and cooked through.
Enjoy!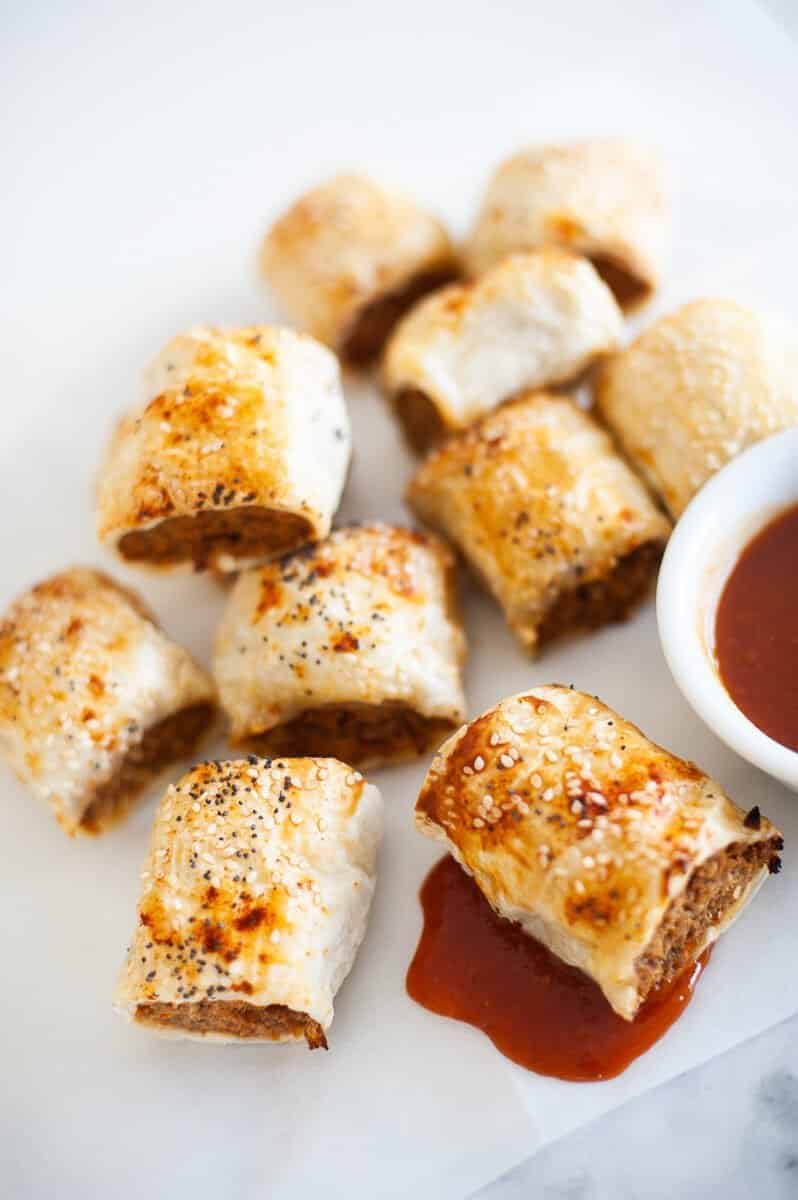 Are you following us on Facebook, Instagram and Pinterest?
Thanks for reading! Subscribe to The Cooking Collective to have more beautiful recipes delivered straight to your inbox.