Rich and super soft chocolate cupcakes, smothered with a fluffy mint buttercream frosting. If you love mint chocolate chip ice cream, you will love these cupcakes!
Chocolate + peppermint is such a classic flavour combination. What I love the most about these cupcakes is that they are really simple to make! An easy, one bowl chocolate cupcake recipe (adapted from my chocolate and salted caramel layer cake) and a very simple buttercream frosting. Perfect even for baking beginners.
These cupcakes are sweet, but not too sweet, with the perfect amount of mint. These chocolate cupcakes with mint buttercream frosting are a crowd pleaser, perfect for parties or special occasions.
Tips for the perfect choc mint cupcakes;
Allow the butter for the buttercream frosting to get to room temperature before beating. A colder butter will create lumps. An easy way to do this is to cut the butter into cubes and set it aside while you make the cupcakes. By the time you are ready to frost, the butter should be soft and ready to beat. If you forget to do this, slowly soften in the microwave in ten second bursts at low heat.
Make sure the cupcakes are completely cool before frosting, otherwise the buttercream will slide off!
To achieve the same piping result for your buttercream as pictured, I used a Wilton's 1M piping nozzle.
The batter for these cupcakes will appear runny. Don't panic! They will come together when baking to make the softest cupcakes you have ever eaten.
Use a few drops of green food colouring to achieve a mint green colour in your frosting. To avoid using artificial colours, I used natural food colouring by Hopper HQ.
Top them with your favourite chocolate mint treats! For a little something extra, crumble your favourite choc mint treats like Peppermint Crisp, Aero, after dinner mints or even finely chopped chocolate chips over the top. Yum!
For some other tasty chocolate mint treats, try these delicious recipes too;
Nut Free Choc Mint Bliss Balls
Keto Choc Mint Slice Biscuits by Mad Creations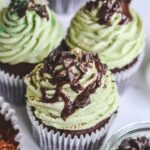 Ingredients
FOR THE CUPCAKES

1 cup plain flour

1 cup sugar

1/2 cup cocoa powder

1 1/2 tsp baking powder

1/2 tsp salt

1 large egg, at room temperature

1 tsp vanilla bean paste

1/4 cup canola oil

1/2 cup milk

1/2 cup boiling water

FOR THE MINT BUTTERCREAM FROSTING

250g (1 cup) unsalted butter, cubed, at room temperature

4 cups icing sugar

2 tsp peppermint essence

Green food colouring

Milk (2-3 tsp)

TO DECORATE

1 x Peppermint Crisp or other chocolate, crushed or finely chopped.
Instructions
For the cupcakes;
Pre-heat oven to 180C° (350F). Line a 12 hole cupcake tray (deep muffin tray is best so the cupcakes don't overflow) with patty cases.
Add the dry ingredients (sift if lumpy) into a large mixing bowl and stir until combined. Add the egg, vanilla, oil and milk and stir together until combined.
Carefully add the boiling water and stir slowly until the water is completely incorporated into the mixture. The mixture will be runnier than normal cupcake mixture- this is normal!
Divide the mixture evenly between the 12 patty cases.
Bake for around 15-20 minutes or until cupcakes have cooked completely.
Transfer cakes to a wire rack and allow to cool completely.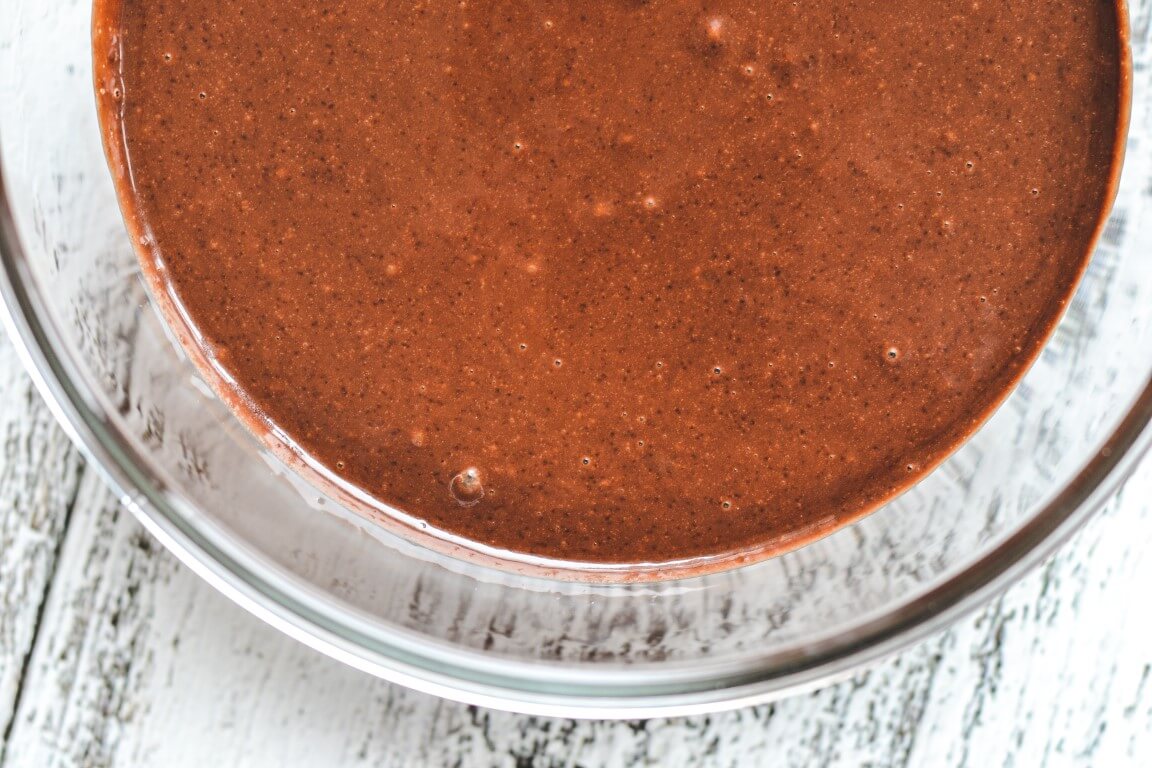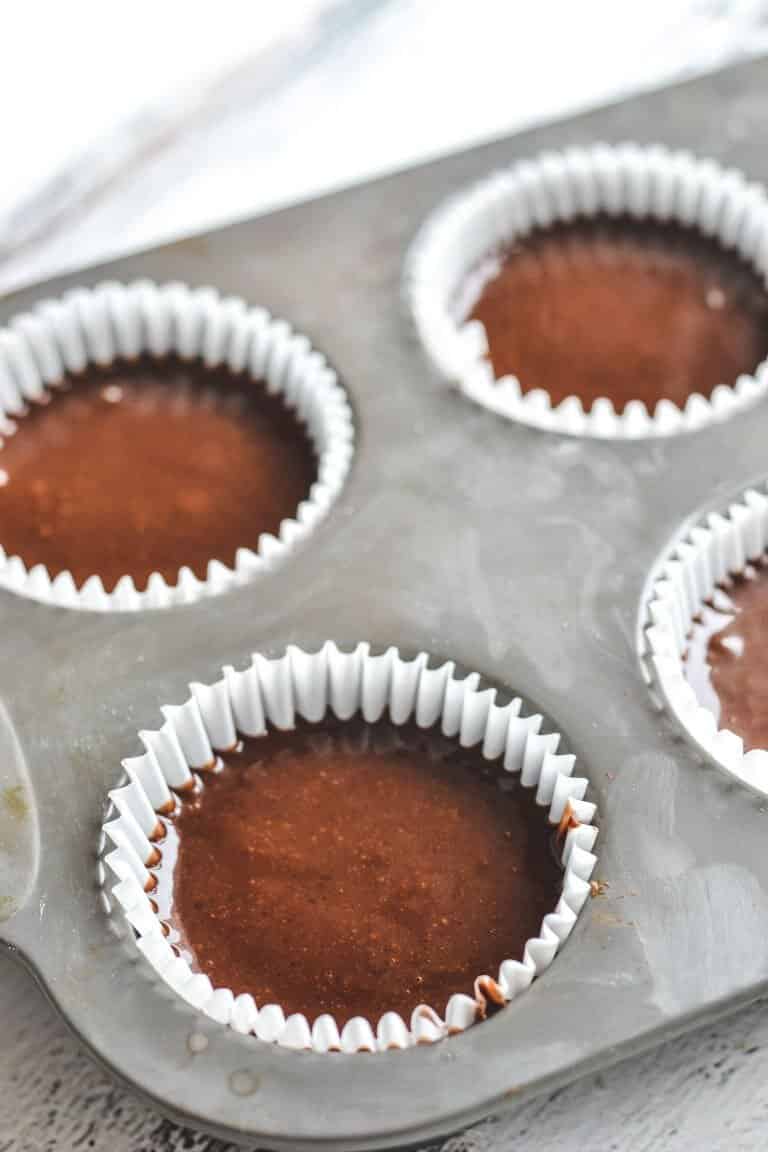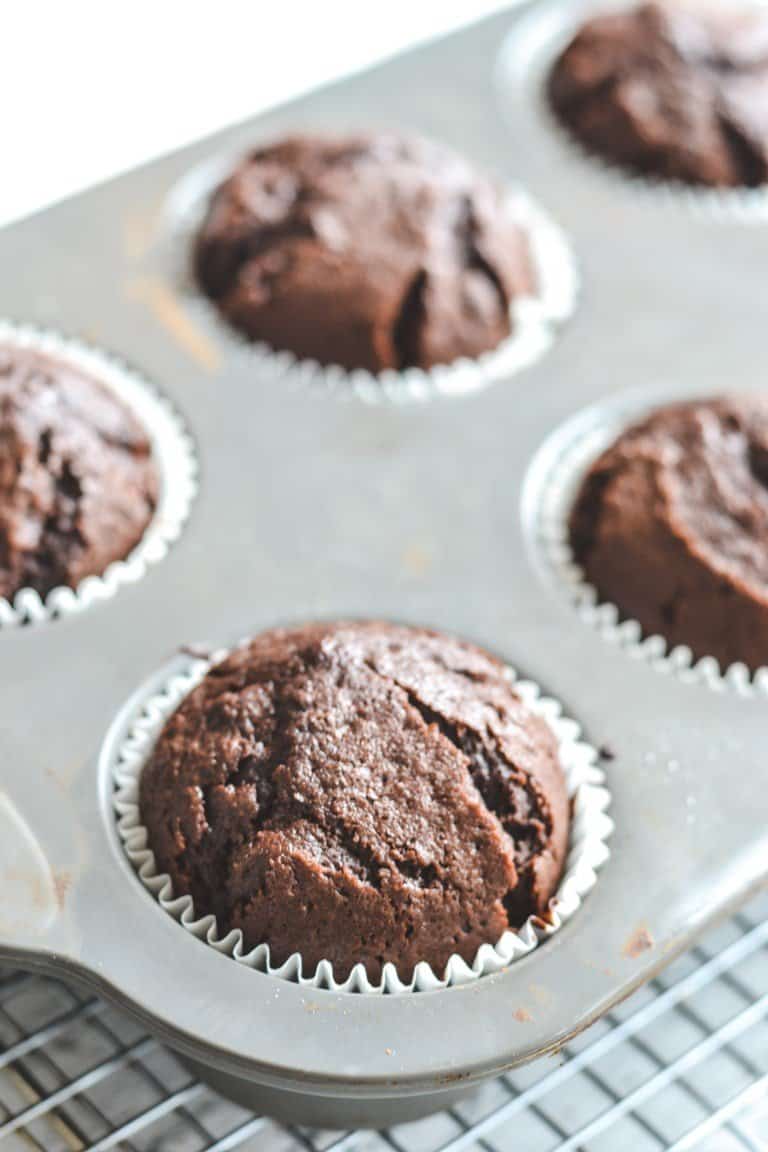 For the mint buttercream frosting;
Beat the softened butter with a hand held mixer on high speed (or hand beat) until pale and creamy. Gradually add the icing sugar (I add 1/2 cup at a time) until it is incorporated and smooth.
Add the peppermint essence and food colouring and beat to combine. If the mixture is too firm to pipe, add a little milk (one teaspoon at a time), until it reaches desired consistency. I used 3 tsp milk.
Pipe the buttercream frosting over the top of the cooled cupcakes and sprinkle with your favourite choc mint treats. These cupcakes are best eaten on the day or following day, but can keep in an airtight container for 3-4 days.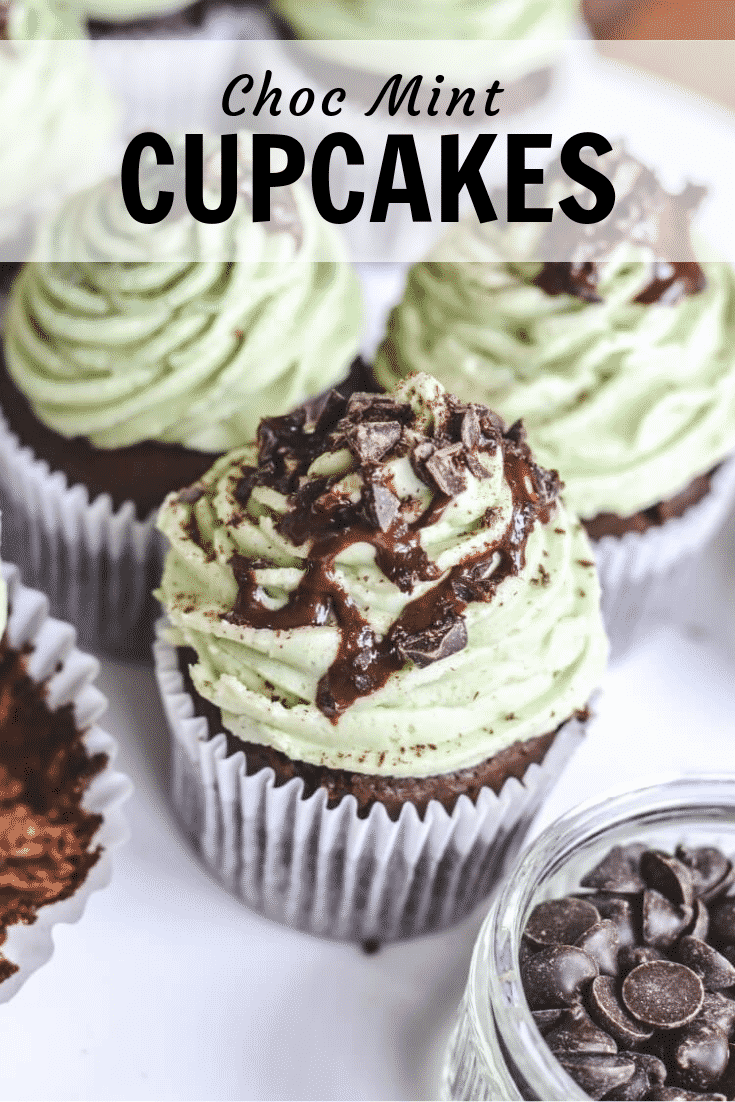 Enjoy!
For other delicious dessert and cake recipes, click here.
Are you following us on Facebook, Instagram and Pinterest?
Thanks for reading! Subscribe to The Cooking Collective to have more beautiful recipes delivered straight to your inbox.