These healthy lemon delicious bliss balls are sweet, tangy and so full of flavour! They are kid friendly and free from nuts, refined sugars and additives. Full of healthy ingredients, they make the perfect lunchbox or work snack.
Lemons are my favourite ingredient to cook with. I LOVE to make sweet desserts like lemon tart, lemon meringue pie, slices, lemon butter… I may be drooling a little! But when I want something a little healthier, these sweet balls are the perfect guilt free treat. They are a healthier version of lemon slice, rolled into bite sized little balls.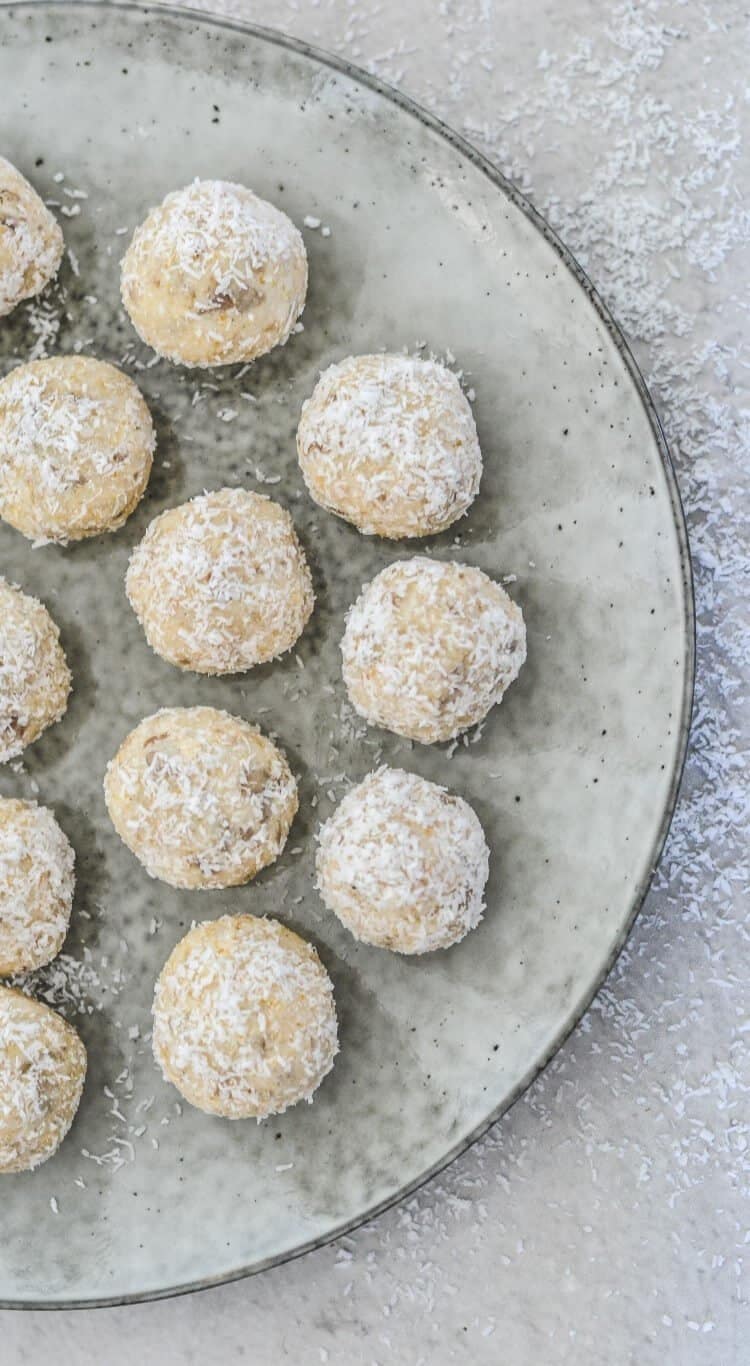 The best thing about these lemon delicious bliss balls is that they can be made and ready to eat in less than five minutes! All of the ingredients are simply placed into a food processor together- that's it! And, they are freezer friendly too. Perfect for storage and quick and convenient school lunches.
I always love adding extra lemon flavour to my cooking. But you can control the intensity of the lemon by adding the zest of either one or two lemons depending on your preference. Or, omit it entirely if you prefer a more subtle lemon flavour.
These delicious balls keep in the fridge for 7-10 days, or can be frozen and popped into lunchboxes when required.
If you love lemon as much as me, you might like to try these recipes too;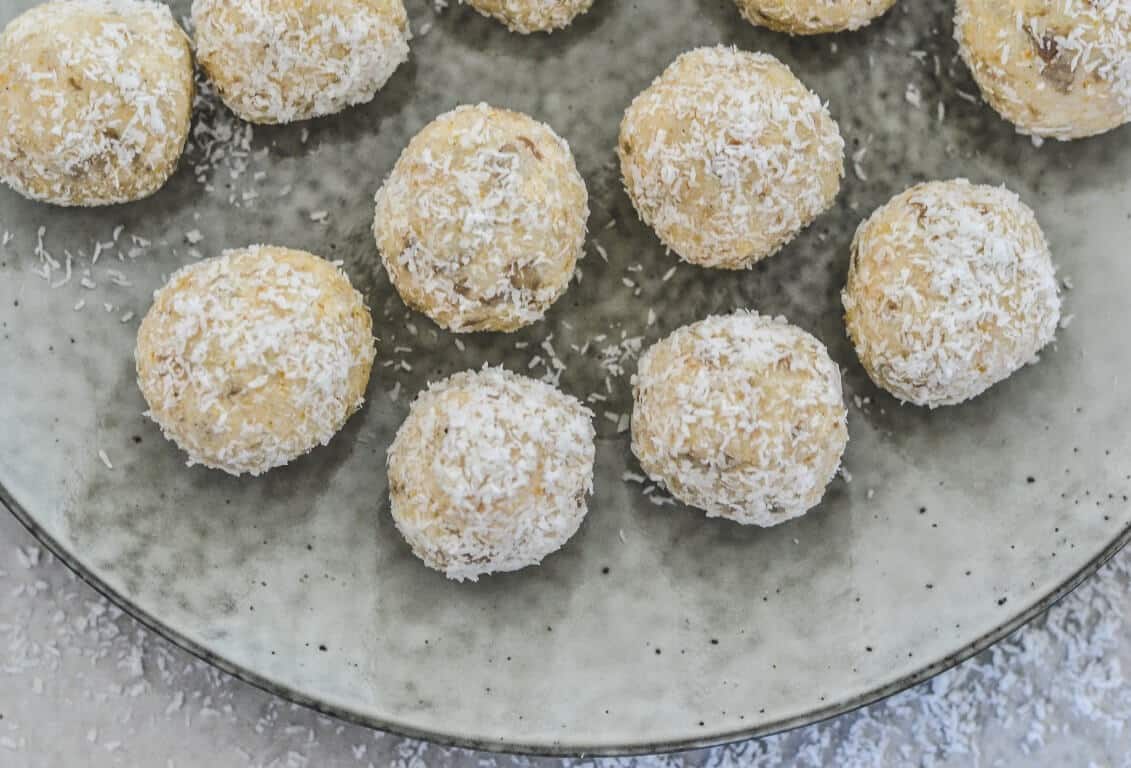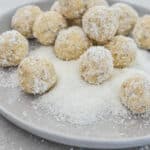 Ingredients
2 cups desiccated coconut (plus extra for rolling)

1 cup rolled oats

1/3 cup sunflower seeds

1 1/2 tsp vanilla bean paste

1/3 cup lemon juice

zest of 2 lemons

6 tbs coconut oil

4 tbs maple syrup
Instructions
Place all of the ingredients together in a food processor and blend until all of the ingredients come together and become slightly sticky. This may take 1-2 minutes.
Roll the mixture into balls (makes 20-22) and roll them in extra coconut.
Chill in an airtight container in the fridge, or freeze in a container until required. Enjoy!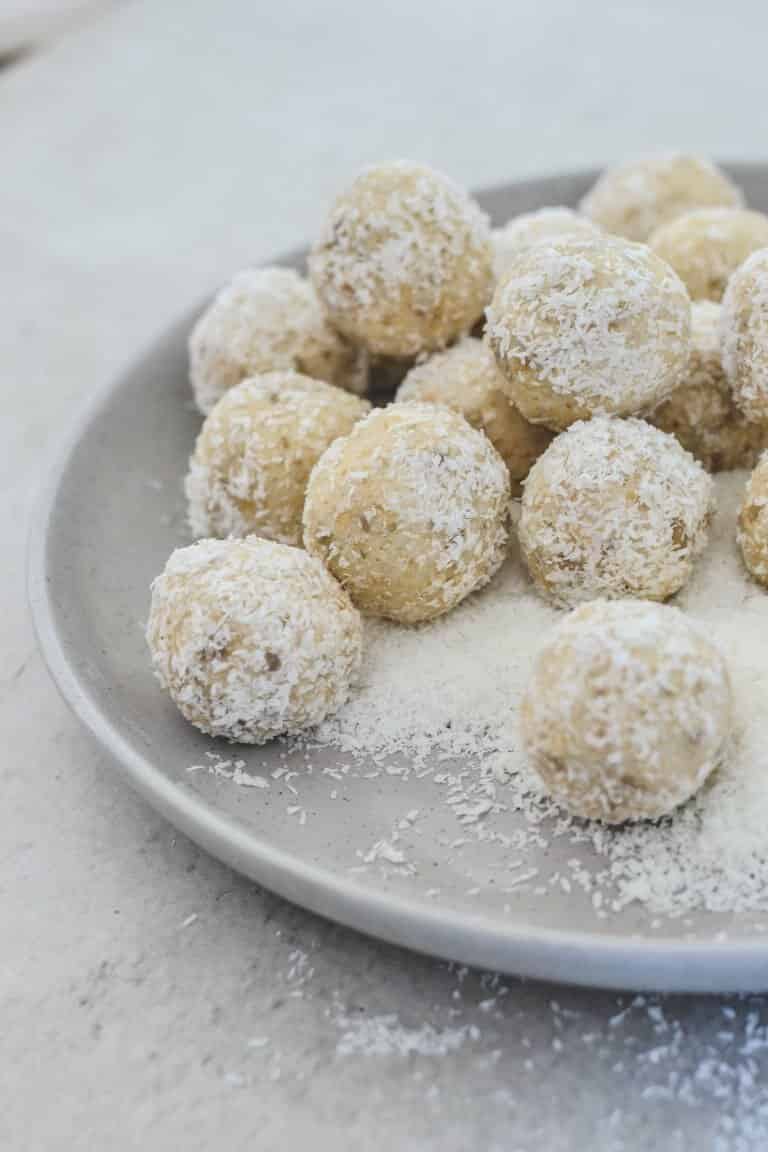 Some other healthy snacks you may be interested in;
For more lunchbox inspiration, check out these recipes. For tips on time saving and bulk baking school lunches, see this post here.
Are you following us on Facebook, Instagram and Pinterest?
Thanks for reading! Subscribe to The Cooking Collective to have more beautiful recipes delivered straight to your inbox.