This old fashioned green tomato chutney (relish) is the perfect use for unripe tomatoes at the end of the season. It is glossy, beautifully sweet and savoury and has such a robust flavour. Perfect for biscuits, cheese, sandwiches and cold meats. It is also really good in burgers and steak sandwiches!
This old fashioned green tomato chutney comes from such a special recipe. It was shared with me by my husband's beautiful aunty Carolyn, handed down from her mother. The recipe is at least 60 years old, possibly even older. I knew this as soon as I received it- written in beautiful handwriting and with the (Australian) measurements still in pounds and ounces! The taste has definitely stood the test of time and I feel so honoured to be sharing it here.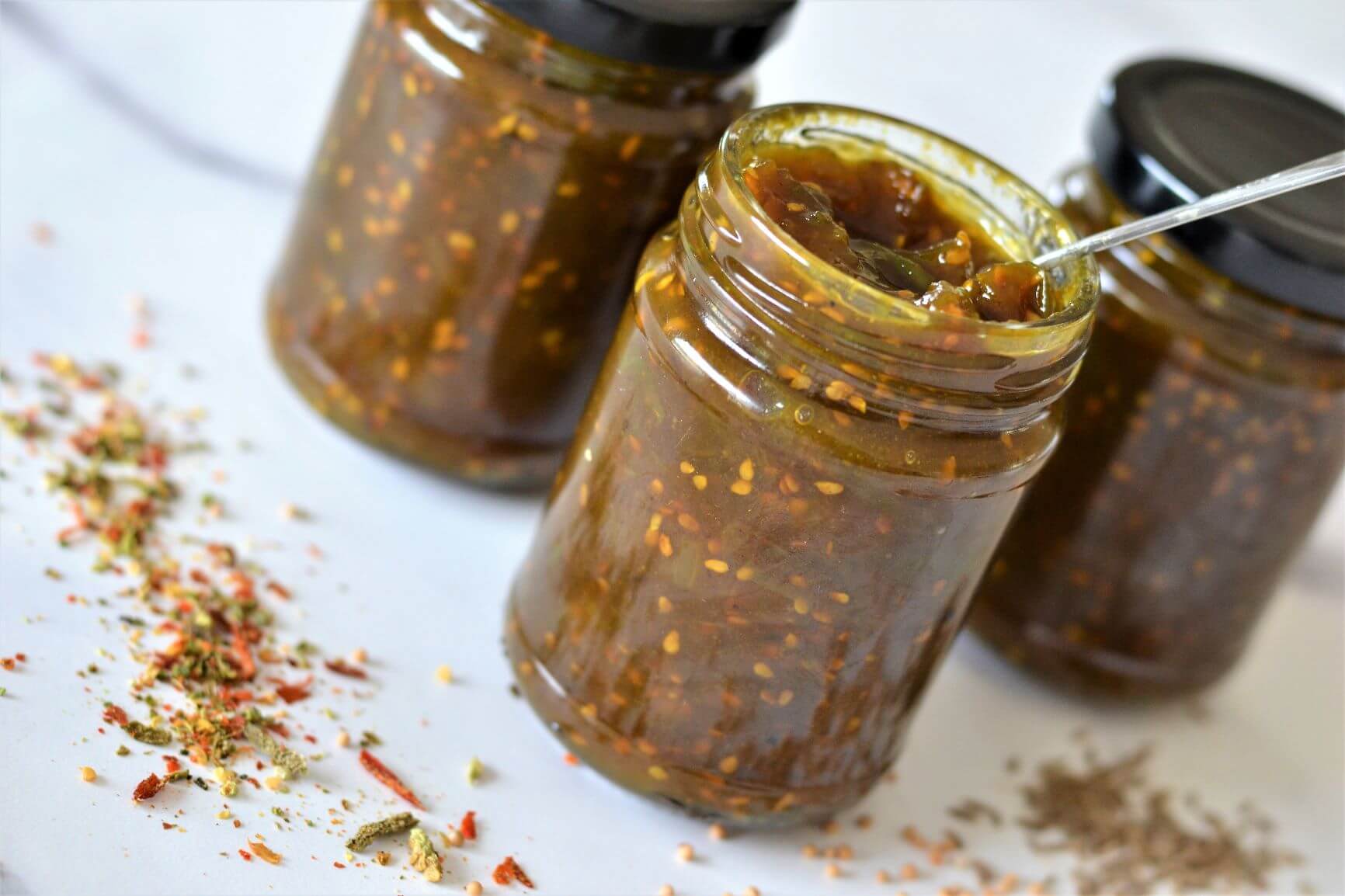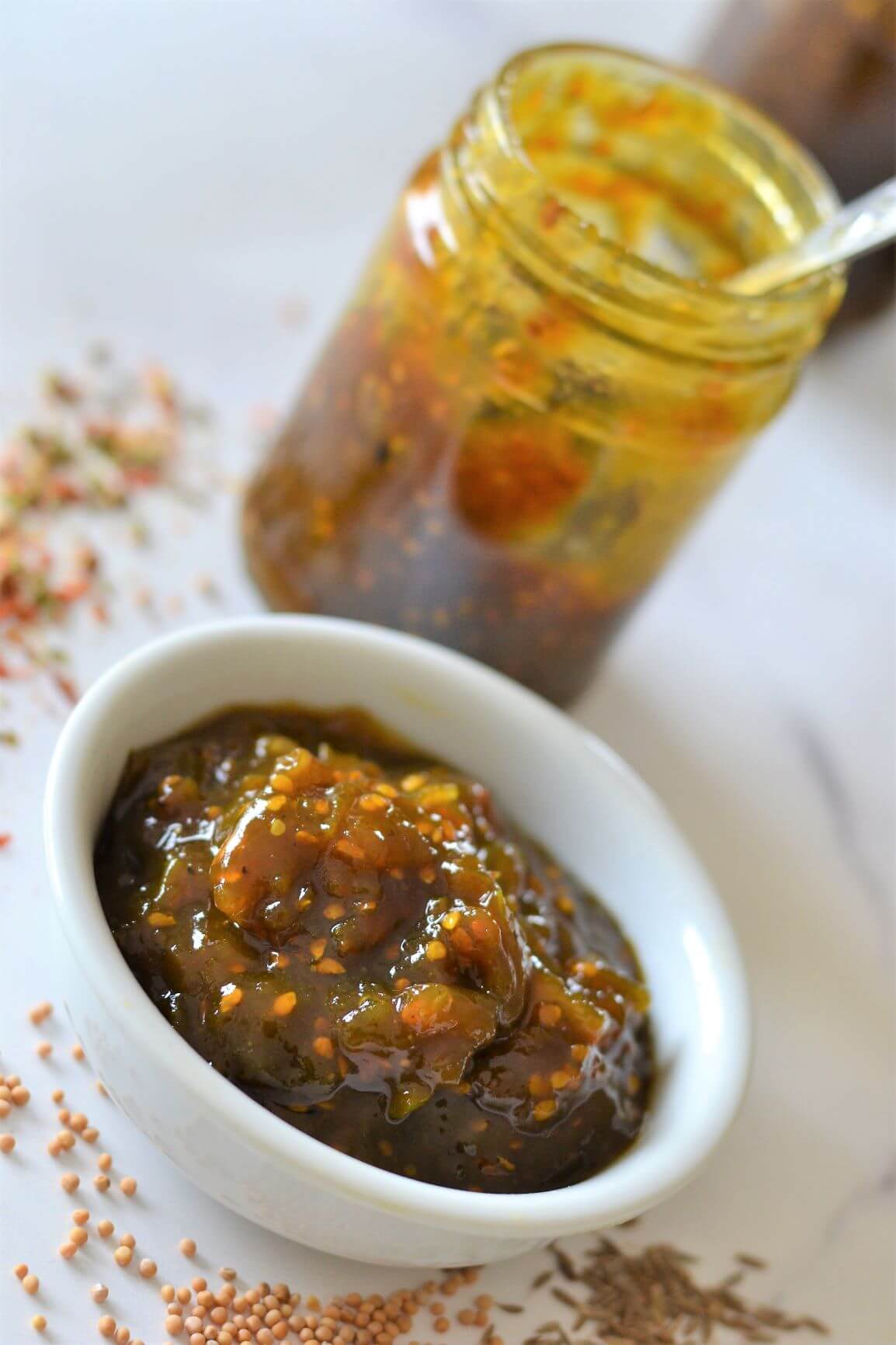 It also makes a lovely homemade hamper gift. You can use pretty, old jam jars and store the chutney in your pantry for up to 2 years.
Sterilising Jars
You can sterilise any old jar, as long as the seals in the lid are intact. Sterilising is important if you want your chutney to last and not be contaminated. It can be done with a sterilising solution, such as Milton's, or in the oven.
To sterilise your jars in the oven, simply clean them with warm, soapy water and place them on a rack in the oven. Heat at 120C° for 20 minutes. Carefully remove the jars from the oven and add the chutney.
To seal the lids, place the mixture (chutney, jam, curd, etc) into the jars whilst still hot. Close the lids and turn the jars upside down to seal. The lids will seal during this process. Store in a cool place in your pantry for up to two years. Once opened, store in the fridge for up to four weeks.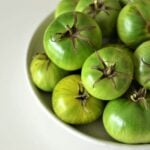 Ingredients
1.35kg green (unripe) tomatoes, chopped

900g onions (approx 2 large), sliced

2 tbs salt

680g sugar

95ml Ezy sauce

1 tsp mustard powder

1 tsp curry powder

1 tsp cornflour

1/2 tsp turmeric
Instructions
In a large mixing bowl, add the tomatoes, onions and salt and stir together. Cover and set aside for 12 hours, overnight if possible.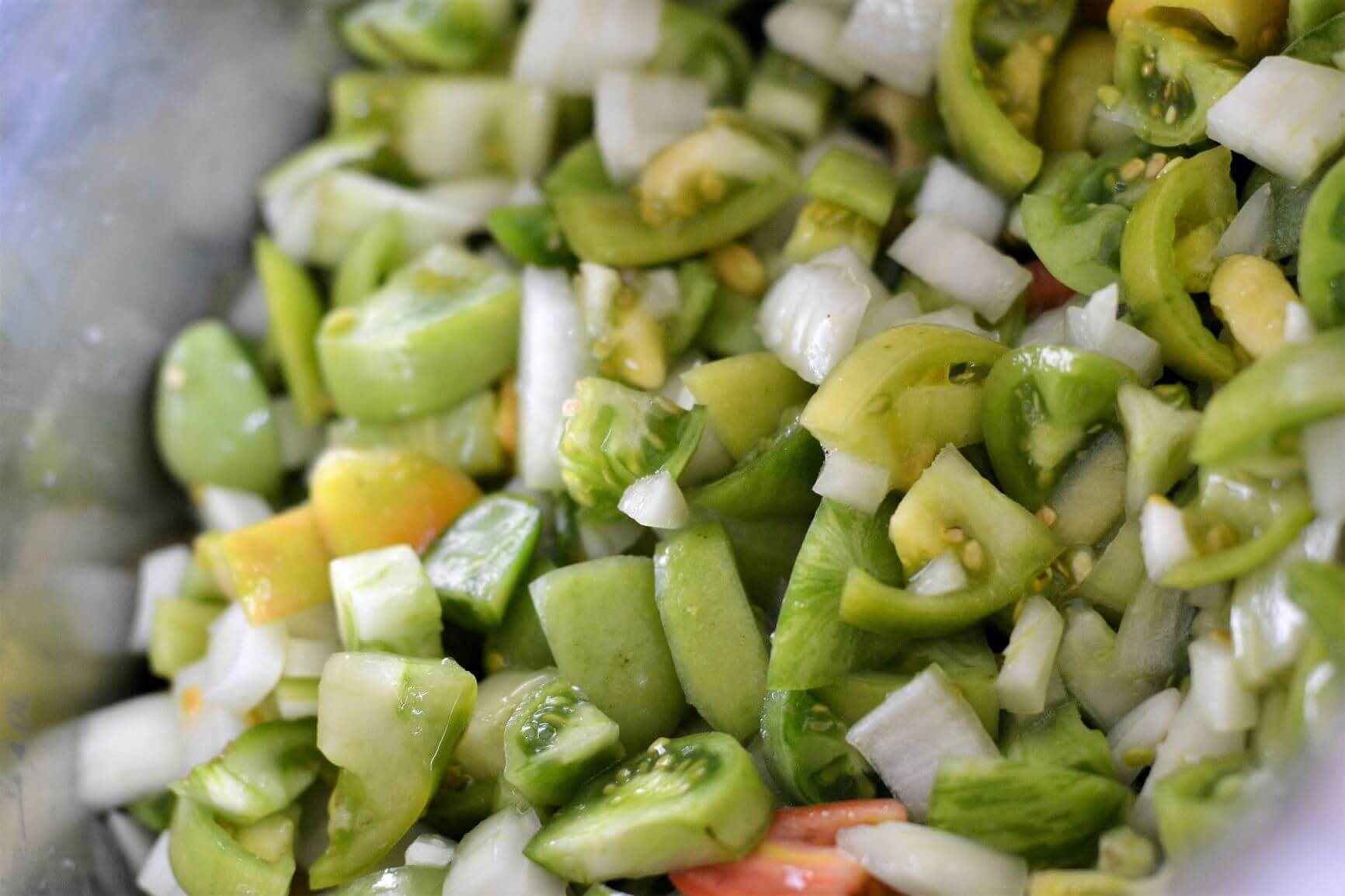 Add the tomato mix (including liquid) to a large pot. Bring to the boil over low heat. When boiling, add the sugar and Ezy sauce. Simmer at low heat, uncovered for 2 hours, stirring occasionally.
Remove from heat and stir the relish mix into a chunky paste. Add the mustard powder, curry powder, cornflour and turmeric. Stir and return to a low heat for a further ten minutes.
Add to sterilised jars and seal (see instructions above). Enjoy!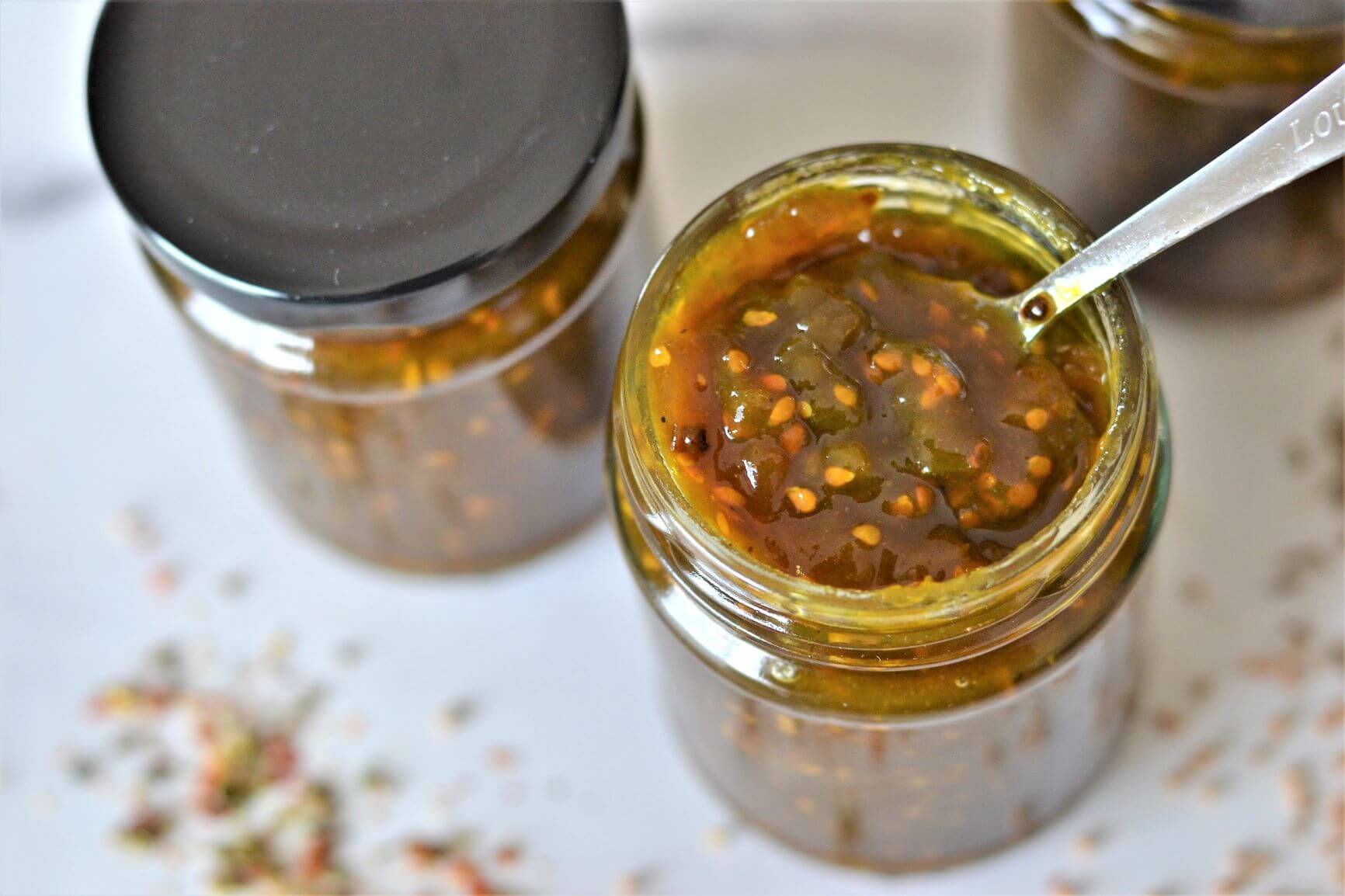 Are you following us on Facebook, Instagram and Pinterest?
Thanks for reading! Subscribe to The Cooking Collective to have more beautiful recipes delivered straight to your inbox.