This zucchini slice recipe (my mum's) has been in my life for as long as I can remember. It was part of my school lunches growing up and it was one of the first recipes to feature in my handwritten cook book when I left home.
I have only ever made one alteration – frying the bacon it before adding it to the slice. It works as an easy family dinner, is the perfect lunchbox addition and is delicious hot or cold.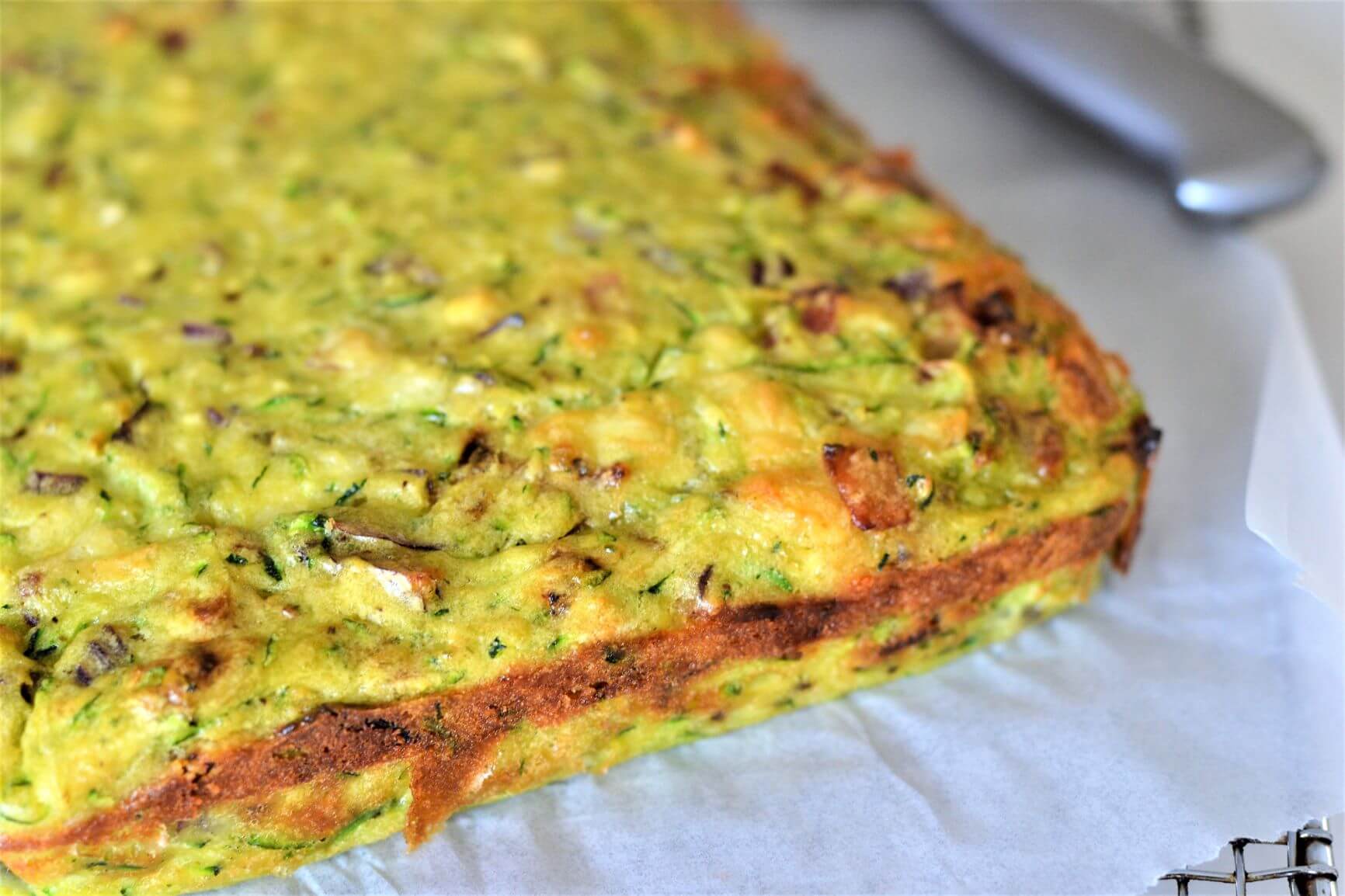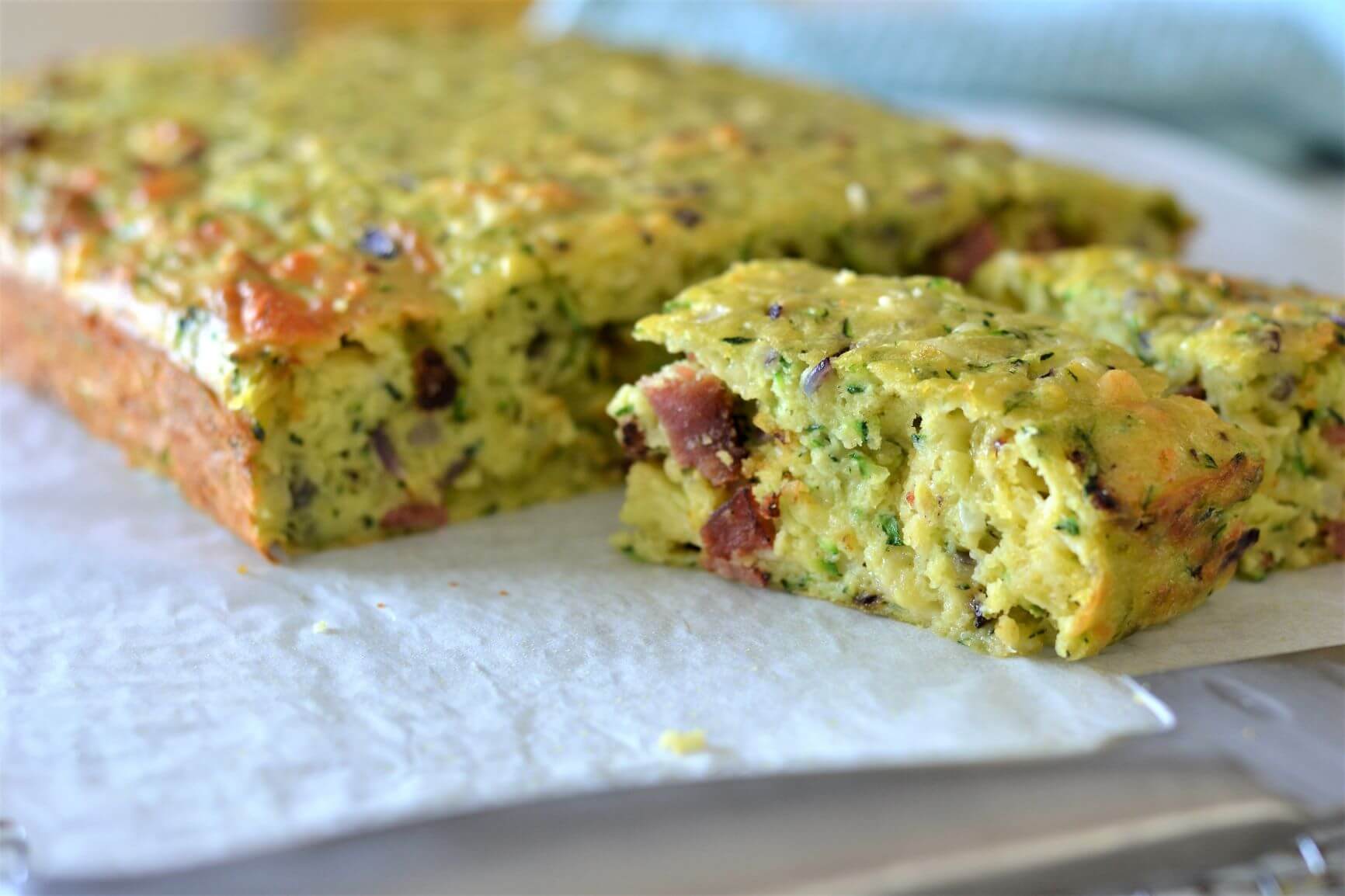 This tasty zucchini slice is so simple to make and is a fun and easy recipe to cook with kids.  Our kids love to help pick zucchinis from our garden and follow the recipe steps. It can be made ahead and stored in the freezer for an easy grab-and-go school lunch or work snack.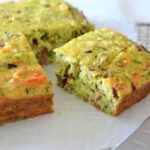 Ingredients
3 small zucchinis, finely grated

1 cup self raising flour

1 cup tasty cheese, grated

5 eggs

4 rashers of bacon

1/2 onion, finely diced

1/2 cup oil (I use canola or light olive oil)

1/2 tsp salt

pepper
Instructions
Pre heat the oven to 180C°. Grease and line a medium baking/slice tray with baking paper.
Fry the bacon in a frying pan until crispy.
Place all of the ingredients into a bowl and stir until combined. Add to the baking tray and bake for 30-40 minutes, or until browned and cooked through.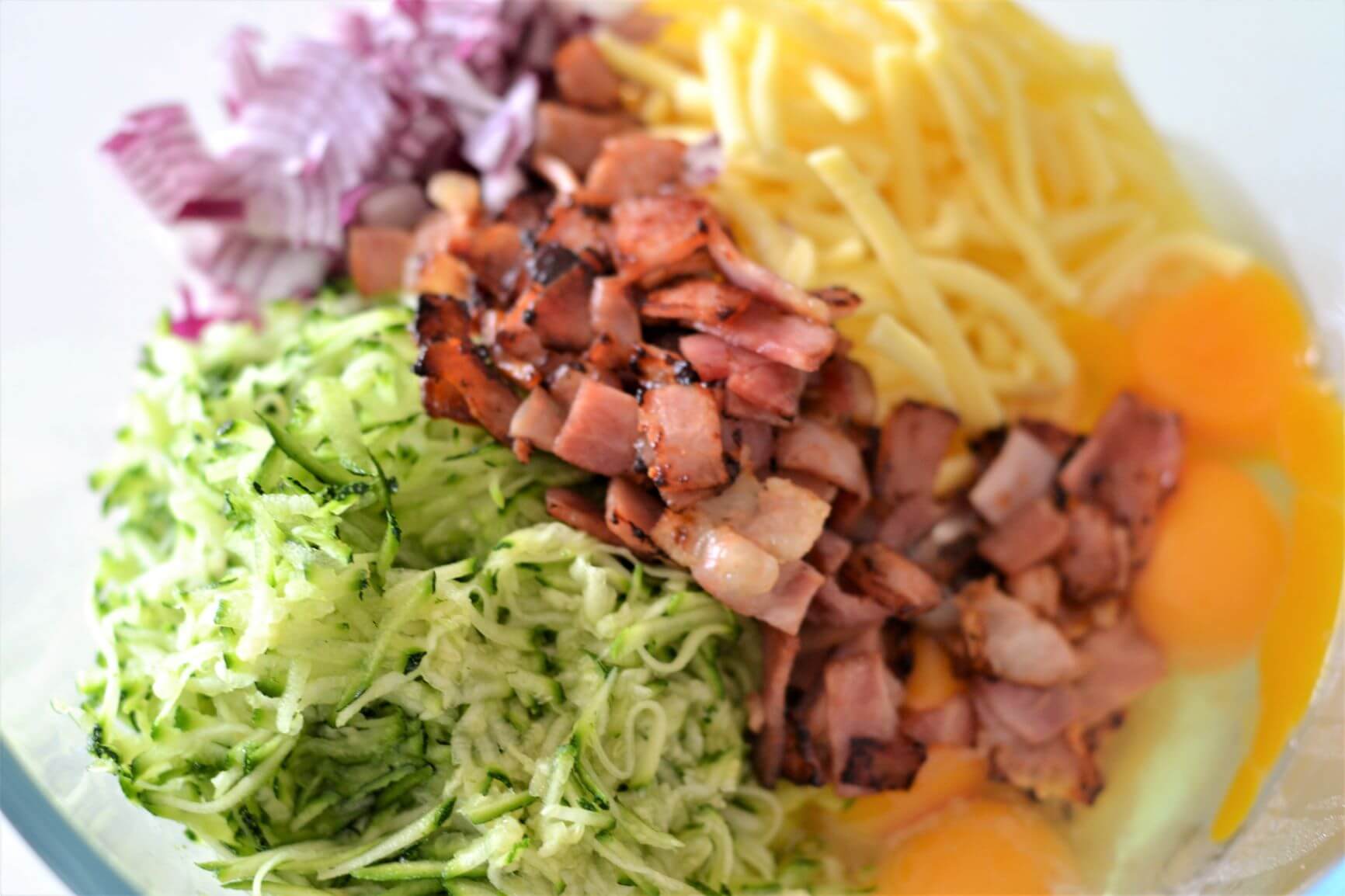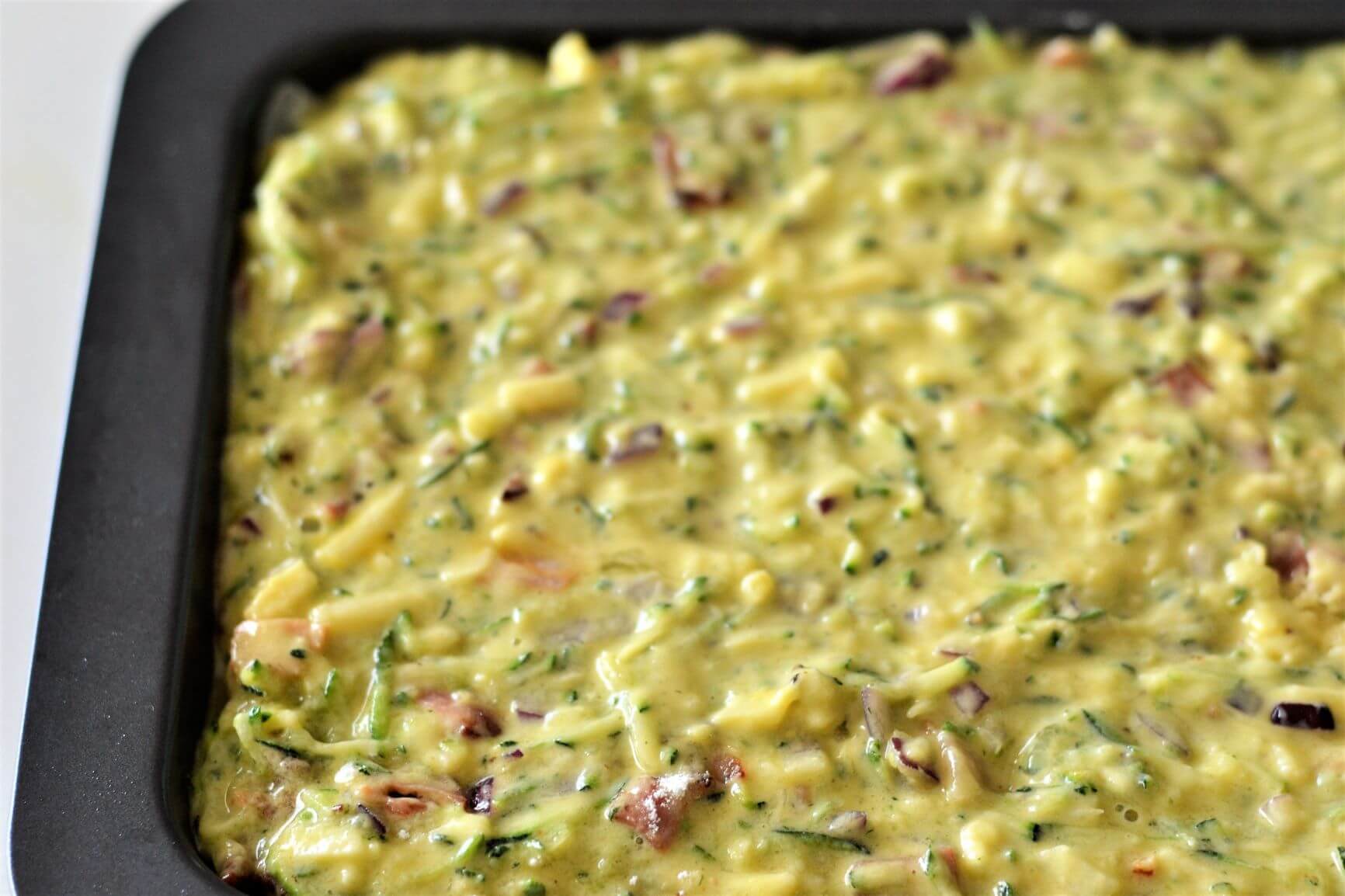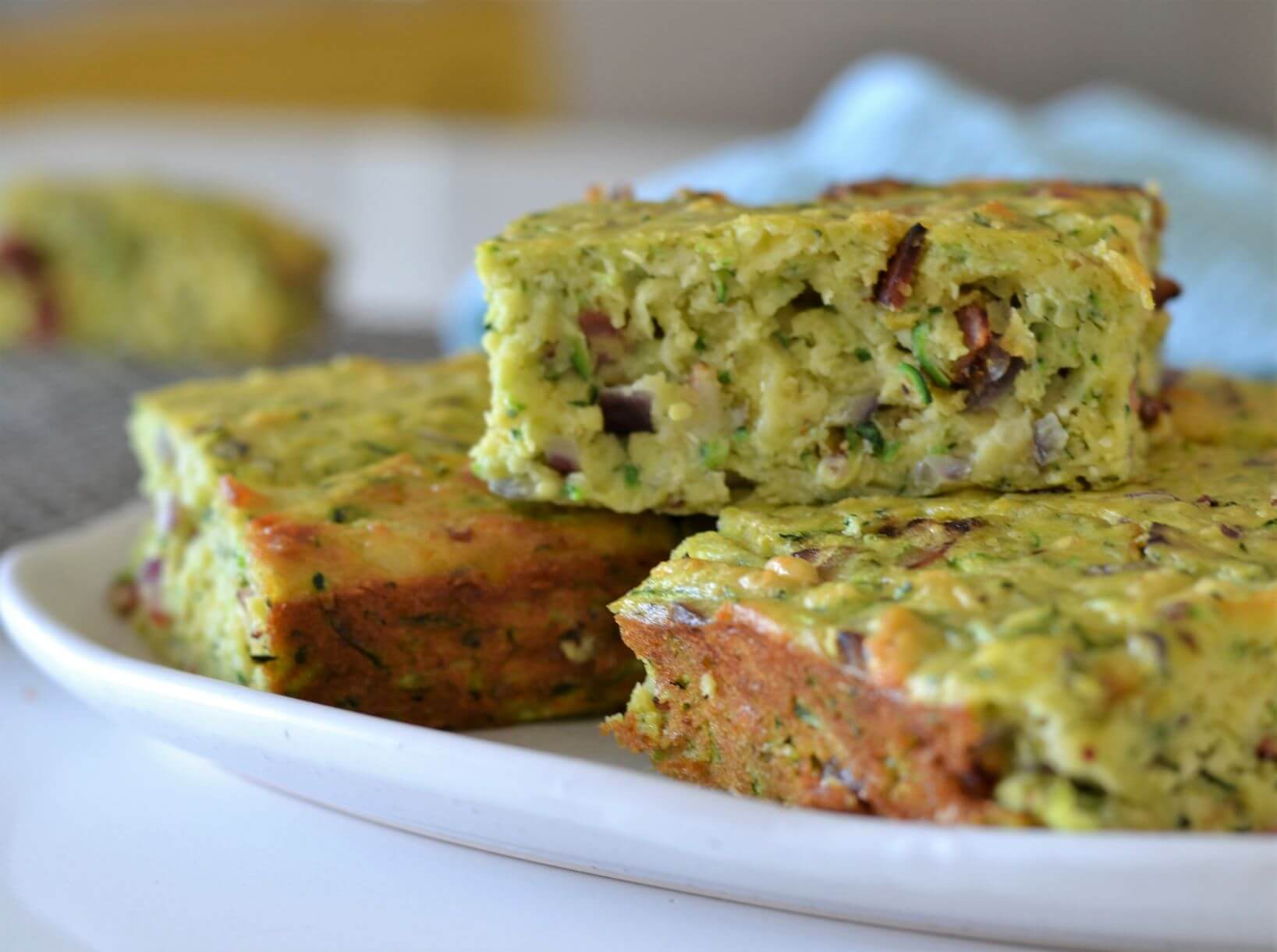 This slice will keep for 2-3 days in an airtight container in the fridge, or can be wrapped and frozen until required.
Are you following us on Facebook, Instagram and Pinterest?
Thanks for reading! Subscribe to The Cooking Collective to have more beautiful recipes delivered straight to your inbox.